Become a Mello ambassador
Want to spread the word and become the voice for Mello in your neighborhood? We are currently looking for parent ambassadors in Berlin.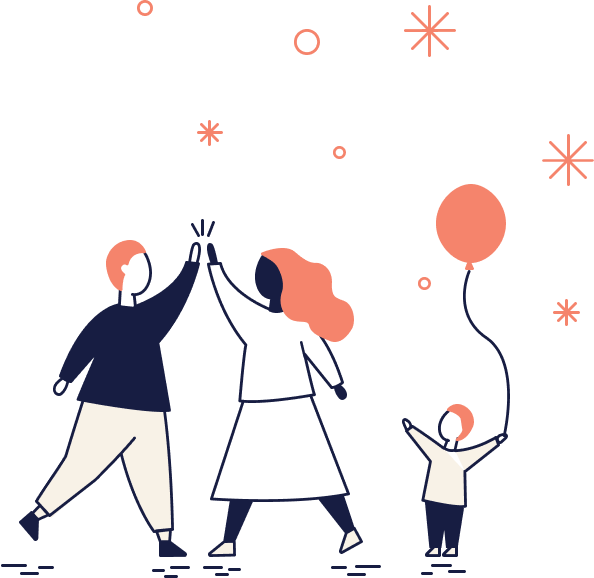 In a team consisting of 3-5 parents, we will help you bring Mello into your neighbourhood. Over a period of 6 weeks we will guide you with easy, weekly tasks. What are the perks? You get to meet new parents in your neighbourhood and get a goody bag as a reward & thank you for completing the program. The offer is limited to 10 spots, so join now! Our partners include Freche Freunde, FamilyLabs & a chance to win a 50€ Treatwell voucher.

We know that life as a parent can be hectic, so the program kicks off with an interactive brainstorming workshop on how to bring Mello to your community. This is just the beginning, so join the Ambassador Program for more info.
Being a Mello ambassador will not only give you hands-on marketing experience. We will also provide you with great products from our partners (Freche Freunde, Family Lab and many more) to thank you for your support. 
No experience is necessary, all you need is a passion for our mission and purpose of helping families find their village.
For our ambassador program we are looking for all kind of parents from Berlin. Mothers, fathers, first-time parents, single parents, new-in-town parents… It really doesn't matter as long as your are a:
Outgoing networker and
community lover
You are enthusiastic and sociable, and love to talk with you fellow parents about your experiences of parenting. You are up for meeting for playdates in the park, or organising meet-ups for like minded parents in your neighbourhood.
You're creative and love to share your ideas with your parent friends and acquaintances. You know the best places to meet parents for exchanging ideas, either online, in forums, on the playground or in your neighbourhood.
Send us an e-mail at hi@mello-app.com to get further
information about the ambassador program.