Greetings, super parents and young adventurers! The long weekend is just around the corner, and we bet you're itching to create some unforgettable family moments. If you are not leaving the city, don't worry, we've got you covered. 
Berlin will be buzzing this weekend, with the famous Karneval der Kulturen finally back after three years. Here is our selection of activities for families with kids in Berlin.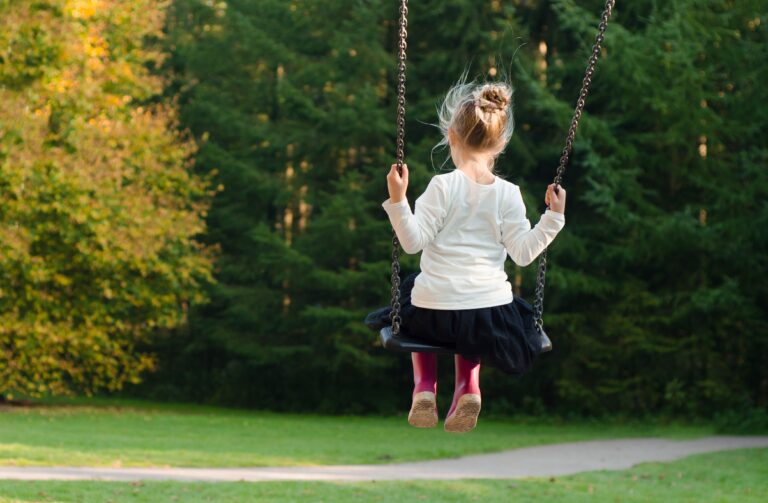 Mello Parents Meetup @ S-Bahn Spielplatz
Sat 27/05, 15.00-18.00, 0-8 years old, EN & DE & IT
Join us this Saturday from 15.00 to 18.00 at the S-Bahn-Spielplatz close to Ostkreuz. The kids can play, and you can meet other amazing parents! When you arrive at the playground, look for the big blue poster like the one in the picture, and you will find us! To join, send us a message on social media or join the hangout in the Mello app. You can find the hosts (Rike and Gessica) in the playground by looking for a blue Mello poster.
Entry: Free
Where: S-Bahn-Spielplatz, Simplonstraße 65, 10245 Berlin (Friedrichshain)
More info: https://www.instagram.com/p/Csrln5IIZfo/
"Das kann ich schon alleine!" Family Event @ FEZ Berlin
Sat 27/05 – Sun 28/05 – Mon 29/05, 12.00-18.00, 1-5 years old, DE
This is a family event with a whole lot of experiences for kids 1-5. We all know the typical sentence of a child "I can do this alone" and at FEZ Berlin, it is really possible. Kids can climb, roll, crawl, balance, cut, paint, cook and much more, in a safe environment dedicated to them. And every day there will also be a 30-minute interactive concert! The family event will continue in the following two weekends as well.
Entry: €5.00 per person
Where: FEZ-Berlin, Str. zum FEZ 2, 12459 Berlin
More info: https://fez-berlin.de/en/fezveranstaltungen2023/look-what-i-can-do
Kinderkarneval der Kulturen @ Görlitzer Park
Sat 27/05, 11.30-19.30, all age, DE
Kinderkarneval der Kulturen is one of the largest children's and family festivals in Berlin. The festival opens with a costume parade at 12.30 at Mariannenplatz and will lead to the main centre of the festival in Görlitzer Park. At the park, families will find many play areas and stages with music and shows. This is not just a parade and a festival, but a moment for children and families to reflect and demonstrate their rights.
Entry: Free
Where: Görlitzer Park, Görlitzer Str. 3, 10997 Berlin
More info: https://kma-ev.de/kinderkarneval
Ritterfest @ Schlosspark Oranienburg
Sat 27/05 – Sun 28/05 – Mon 29/05, 10.00-21.00, all age, DE
Experience the Middle Ages in the beautiful garden of Oranienburg! This festival offers an excellent atmosphere for the entire family, where they can enjoy shows, look at the market, eat delicious food and meet real knights!
Entry: €12 adult, €7 children from 6,  free children 0-5
Where: Schlosspark Oranienburg, Schloßpl. 1, 16515 Oranienburg
More info: https://www.carnica-spectaculi.de/veranstaltung/ritterfest-im-schlosspark-oranienburg/
Steglitzer Woche Festpark @ Teltowkanal
Sat 27/05 – Sun 28/05 – Mon 29/05, 10.00-21.00, all age, DE
This event takes place every year in the beautiful and green location of Bäkepark. The festival offers classic food stands but also more than 60 attractions that will make kids (and adults) happy. Many events take place in the area at the same time, including music and shows.
Entry: Free
Where: Festpark am Teltowkanal, Bäkestraße,12207,  Berlin
More info: https://volksfest-berlin.de/