At Mello, we are on the mission to help families connect and build their village.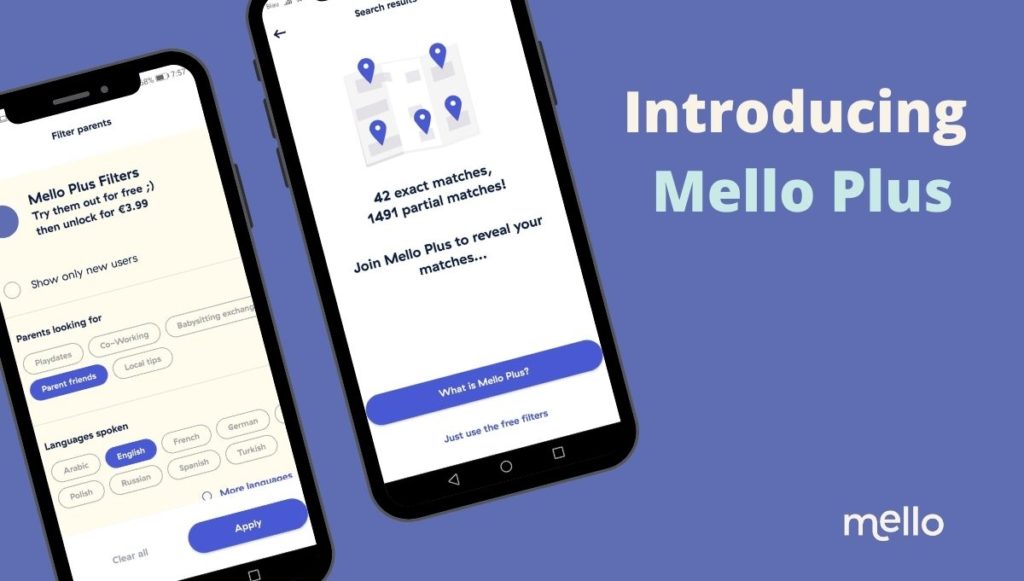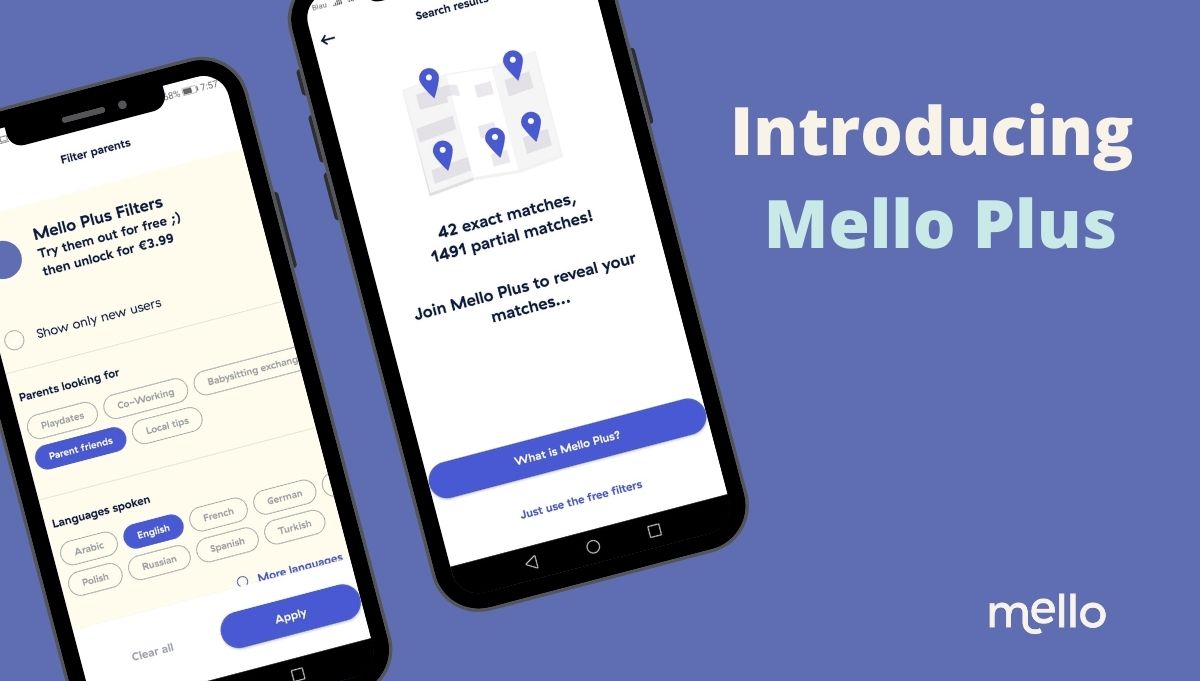 In our tireless work to help all parents find their community, we've met countless of you struggling with the very same challenge: you want to build deeper connections with the parenting community, but at the same time, you find the process often too time and energy consuming.
Well… at Mello, we firmly believe that parents deserve an effective solution.
And we are now making it happen with Mello Plus.
Our team has designed a series of advanced filters to optimize the search for you.
Here's how to get started:
Go to your "Discover parents" area on Mello
Click on the edit-filter button on the top
Use the free filters to adjust the distance and the age of the children
Use the Mello Plus filters to fully tailor your search by all and set all your preferences: language, number of children, interests, family type, distance, neighborhood, activities to do together, and many more.
We keep it transparent for you: We show you the number of results that matches your preference first. Only if you are happy with the number, you can decide to unlock Mello Plus and see the parent profiles of your search result.
The advanced filters are designed to increase the chance for you to find the perfect match within your parent community, and make the connections happen faster, easier and more meaningful.
Why we are charging a fee for Mello Plus
It's not a secret: building technology isn't the cheapest job.
At Mello, we are building an app for and with the community. Therefore, we strive to keep our app accessible and community-driven. At the same time, we envision a sustainable business model to support our mission in the long run.
The Mello Premium only costs 3.99€/month (the price for one Latte per month) and will give you access to an unlimited number of filters
Become a Mello Plus Parent, upgrade your community experience, and make long lasting connections starting today!
We need your help! Without you, we can't achieve our goal of a happy and supportive parent community. Help us drive togetherness and bring parents together by telling us about your experiences with Mello. What do you like about our filters, where could we make parenting even easier? 
We look forward to your ideas and feedback: support@mello-app.com