You've joined Mello, but you've noticed your neighborhood is not active yet?
We've collected the best tips and resources to help you build your village.

Check it out now!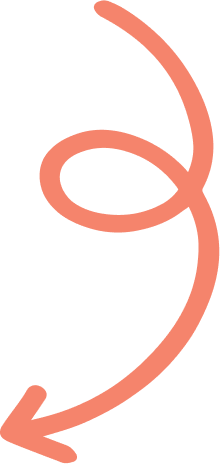 Put up Posters in your area
Do you want to meet parents directly from your neighborhood? Print out some A4 posters and distribute them to reach the families near you.

To make it as easy as possible for you, we've already prepared a PDF template that you can use. 

Just print it out, add your name and choose where to put it!
Order flyers directly from us
We have a double-sided flyer that is ready to hit your neighborhood! Just send us a message with your address, tell us where you want to distribute the flyers and we will send them directly to your mailbox. 
Get inspired by our flyer gallery of our ambassador community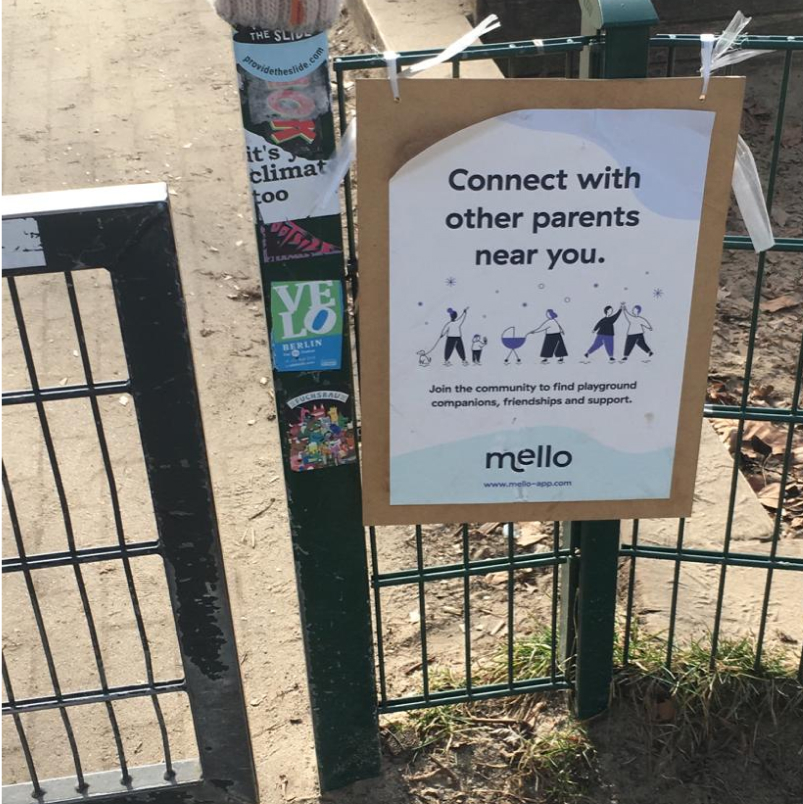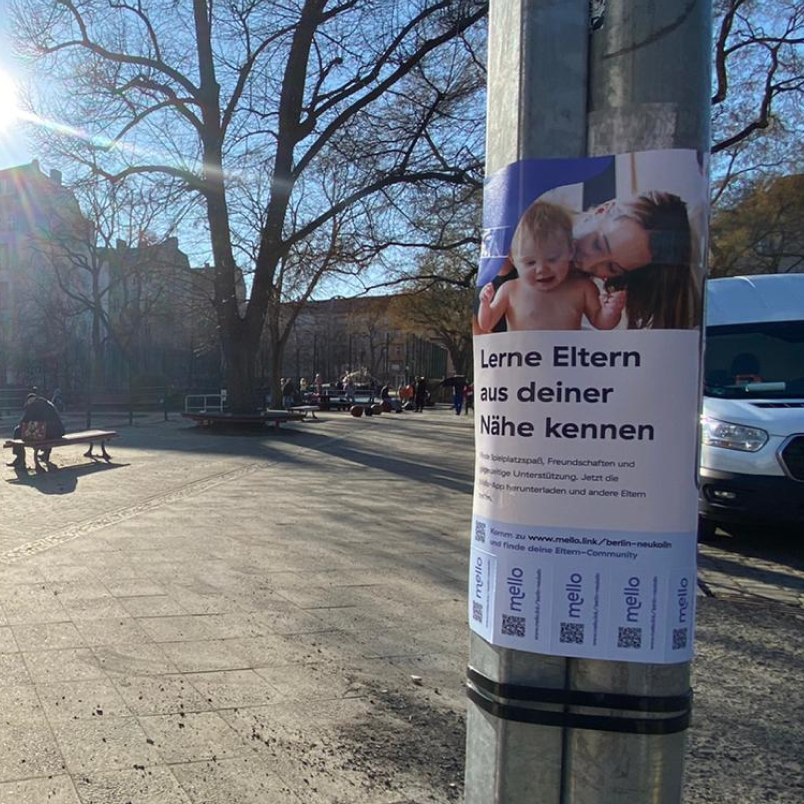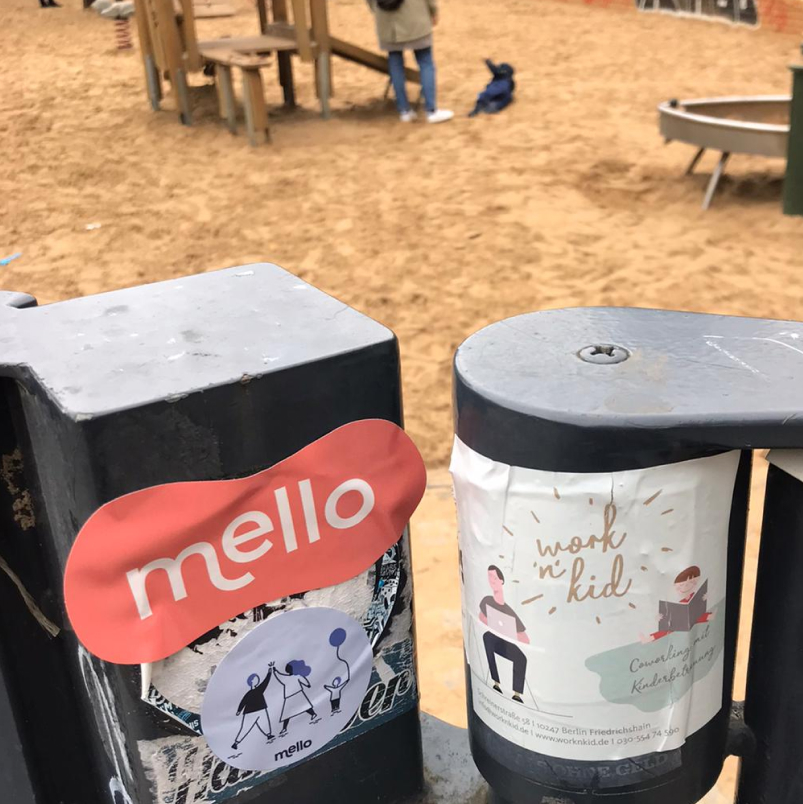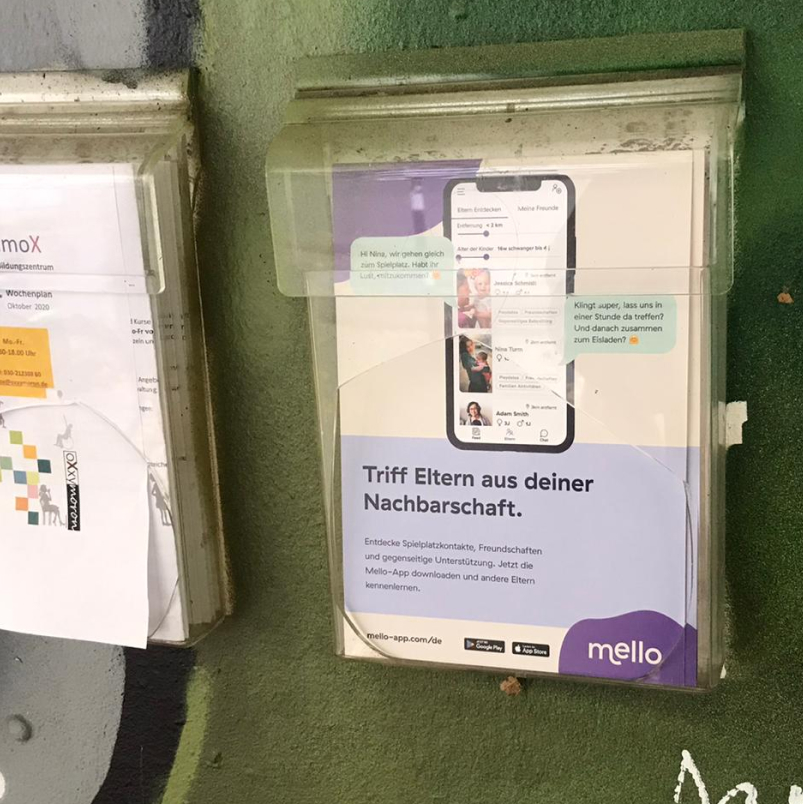 💥 Let's make parenting a little easier by forming a strong parent community! Join me on the free Mello-app for Parents!
#HelpEachOther #familysupport #mellocommunity
👉 https://mello-app.com
To all my parent friends: Anyone else here looking for new playdate-mates for yourself you and your children?
👉👪  Check out Mello, a new community for families! You can easily search for other parents by distance and by age of the children or organize spontaneous meetups together. 🔥 Join me now at www.mello-app.com
👨‍👧‍👦🏡 To all parents who have been looking to connect with other families in their area:  I encourage you to join the Mello community app. 📲 The app is free and comes with a wide range of features including a neighborhood newsfeed or a discovery where you can search for other parents based on the child's age, distance, languages, and interests.✨https://mello-app.com/
We understand, that even writing one simple message can often be a lot of work.

That's why we've provided you with a few short text messages for you to use. You can copy & paste, personalize them with your own details, then post them into your networks.
Other ways to support Mello
Share your experience with Mello in the app store and let other parents
know why they should join!
Short text on your experience with Mello and why other parents should join!
Short text on your experience with Mello and why other parents should join!
We're not only grown ups but we're also helping our own children grow, nailing adulting! Still life can look…
We are human, and therefore inherently social beings. We love connections and building meaningful relationships with other people..
At Mello, we believe that no one should go through their parenthood journey alone. This is why we are..
What is the Mello ambassador program?
The Mello Ambassador program is a 8-weeks program to help parents build their communities and create meaningful and long-lasting connections with other families. 
Supported by the Mello app and Mello team, you will engage in weekly activities to build communities and create strong networks with families, where you can find support, connections and opportunities for growing stronger together.
The Mello Ambassador Program is your opportunity to make an impact by building strong communities for families around you.
Connect with the other ambassadors

 in your area
Build a 

community in your neighborhood  

Get a financial reward for all your efforts
Learn the best techniques for community-building 

strategies 

Make a difference!

 Parental isolation and burnout is a social problem you can help us tackle. Become a part of the solution by helping families create real communities.
What are Mello ambassadors saying about their experience?
The program was full of great, motivating tasks and the team always answered our questions quickly.
The Mello team provided so much support, communication AND appreciation! We were encouraged to take action and reach out actively to other familes.
I really liked how you welcomed us and the weekly mails were great too. All in all the whole package seemed very well thought out.
The Mello Ambassador Program is designed to offer you the freedom to choose how and when you want to work on and complete the program tasks.
Complete a task from the weekly task list.

Complete 3 challenges during the program.

Engage with the other ambassadors and share your progress in the ambassador dashboard.

As a Mello brand ambassador you will also get the chance to earn some extra cash
Ready for building your village?
For 8 weeks, we'll be supporting you to build your neighborhood community with the help of a program that fits perfectly into your daily life as a parent. We will guide you with weekly missions and connect you with the other ambassadors. 
Together we will come up with creative, new and exciting ways on how to spread the word about Mello. We know that life as a parent can be a bit hectic, so you pick your own hours for when you want to complete the missions each week.8