We are human, and therefore inherently social beings. We love connections and building meaningful relationships with other people around us. And if this is something you feel particularly fascinated with, well… there might be a good chance that you are a natural community builder.
And whether you are looking to explore or refine your community-building skills, we want to share five key tips that will help you become an outstanding community builder people will love.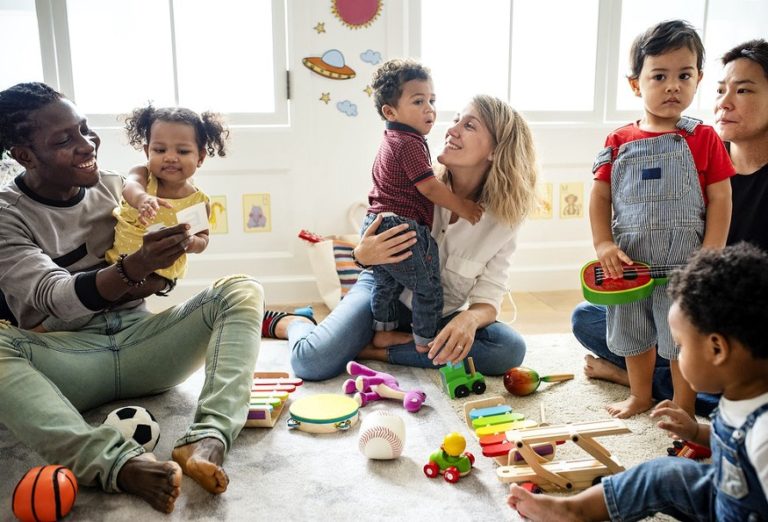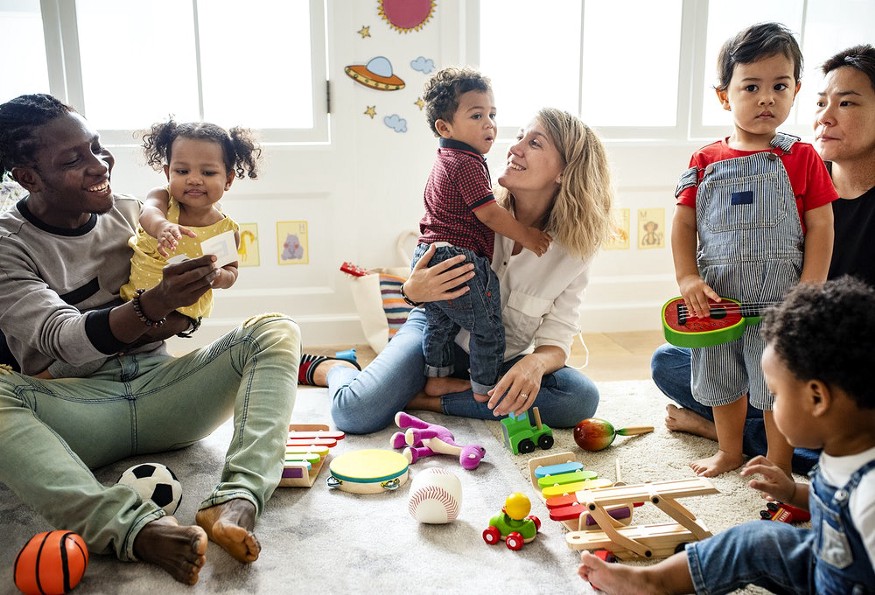 We know these are difficult and strange times to work towards building relationships with others, but that doesn't mean it is impossible, or that it can't be genuinely fun and valuable.
By taking the lead and choosing to engage with other parents you will get more and more people motivated to do the same. Sometimes, it only takes a little activation energy to light up a good relationship.
Challenges will arise, but so will opportunities. Take it as it comes, and keep a steady mindset on the value you can create for the present time. The future is not for us to control, but to look forward to with awe.
Use Mello and try with…
• Welcome new parents on the Mello App
• Share spontaneous advice for other parents
• Share something funny about your parenthood journey
• Engage with other parents' posts and keep going with the conversation under their posts.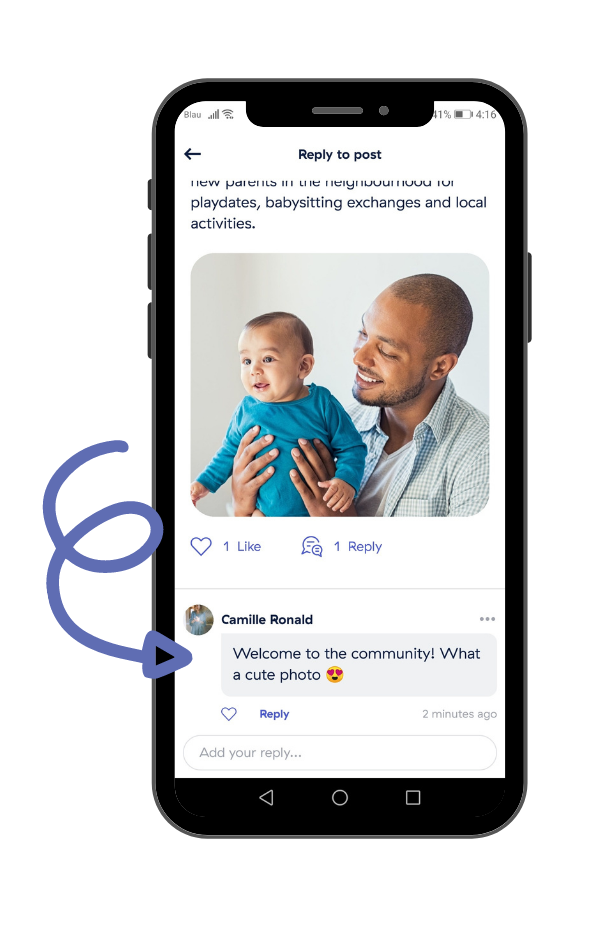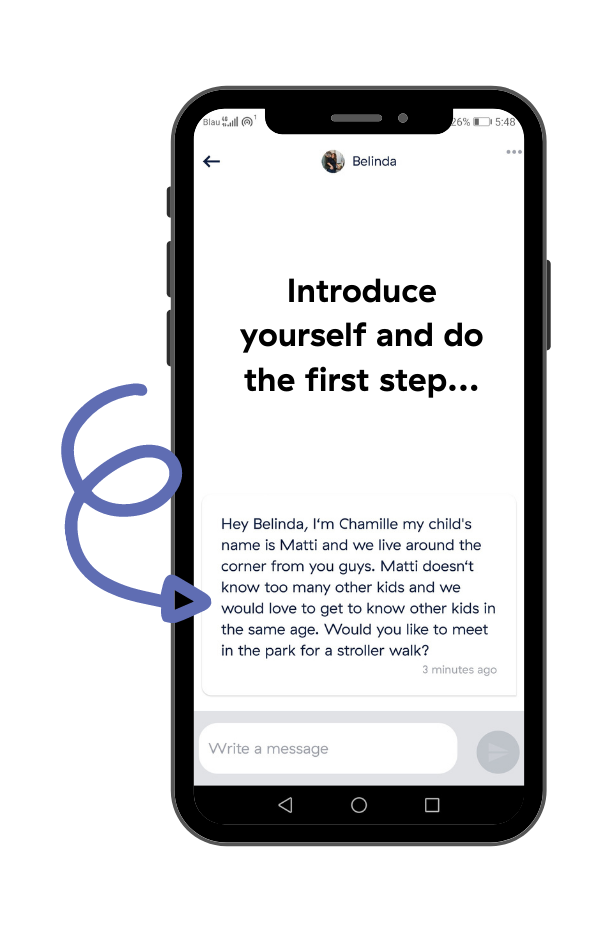 Don't wait for things to happen and don't hesitate to bring up your own ideas. As cliché as it may sound, be the change you want to see. Take the lead with confidence and determination and people will naturally follow. The first and only thing you need in order to engage others onto your ventures is to show honesty and enthusiasm in what you say or do, the rest is a piece of cake!
Use Mello and try with…
• Write the first message! If you spot another parent in the app and you have something in common, then don't be shy and write a first message. They will be grateful you did the first move!
3. Follow up with the people
As much as it is important to stay true to yourself, so it is to welcome other people into your circle of influence and concern. No matter how old or experienced we get, there is always something new to learn, and so it becomes crucial to keep an open mind and listen to those around us, to find common ground, to embrace your differences and let empathy caracterize dialogue.
Even if people show some resistance or are a bit slow in getting back, try to give them a second chance to remind them that you can come together and create some magic!

Use Mello and try with…
• Say hello again to someone who hasn't got back to you, maybe they were busy at the moment of your message and just forgot about it!
• Follow up with older posts and asking whether parents still need any help or support.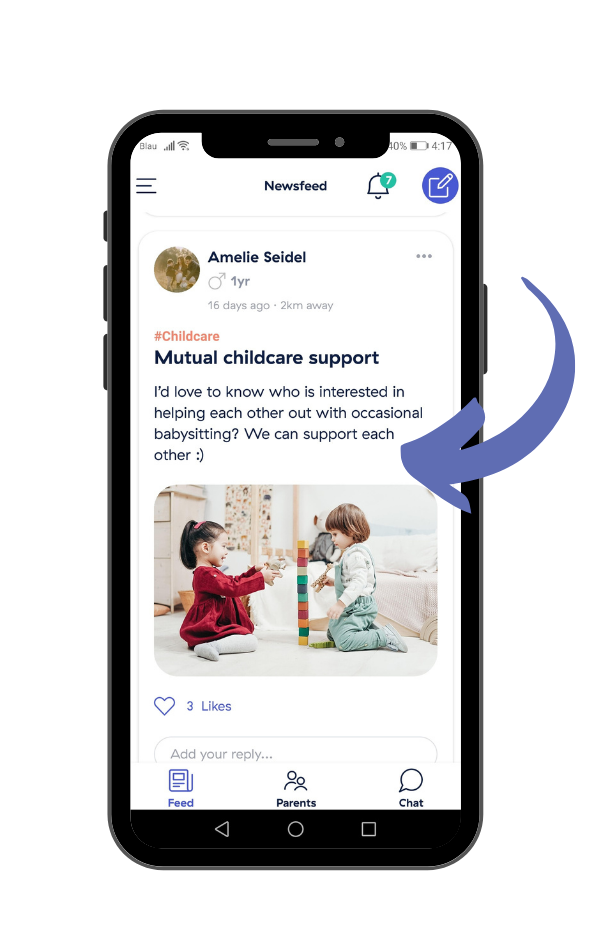 So long as we can't share food or drinks, we can always count on the less tangible virtues of life. Let's talk about experiences, hobbies and thoughts, what keeps you up at night and what makes you wake up every morning. Sharing ideas and concerns should be that which helps better the community, as well as the community building process. Because support is about the good and the not so good. Be open and respectful and you will inevitably help create a reliable space for others to be candid too.

Use Mello and try with…
• Whatever it is, help the community and share about it on the #ThingsToDo or #Advice or #Childcare categories in the Mello feed. This could be a parent-life hack, a very nice location for families, or something that helped you to find your Kita spot.
The most important thing to remember when building up a community is that it should be a place where everyone can feel welcome and safe to be themselves. Not everyone interacts the same, but no matter if you are introverted or extroverted, you should be able to find a comfortable place from where you can contribute to the community. Don't rush it or push people beyond their comfort zone, building relationships takes time, but at the correct pace, the results are worth the waiting.

Use Mello and try with…
• Stay kind and respectful of other people's boundaries.
• Approach other parents with curiosity and an open mind (non-judgmental).
• Make space for other parents to come up with their own ideas and suggestions
• Be transparent about your intentions when you reach out to them
We are always happy to hear your ideas about community building tips for parents. Every family needs a village…with Mello we want to help you to find yours!
By Margherita from Mello Team