Are you looking for family friendly places in Neukölln? Taking advantage of the good weather, we went out exploring one of the most diverse neighborhoods in Berlin. Whether you're new to the area or have been living there for years, in this article, you will find some amazing spots in the beautiful district of Neukölln (12045 – 12047). We've gathered some of our favorites here, from playgrounds and parks to awesome local businesses. Find something for you and your little ones to enjoy in this epic list 😉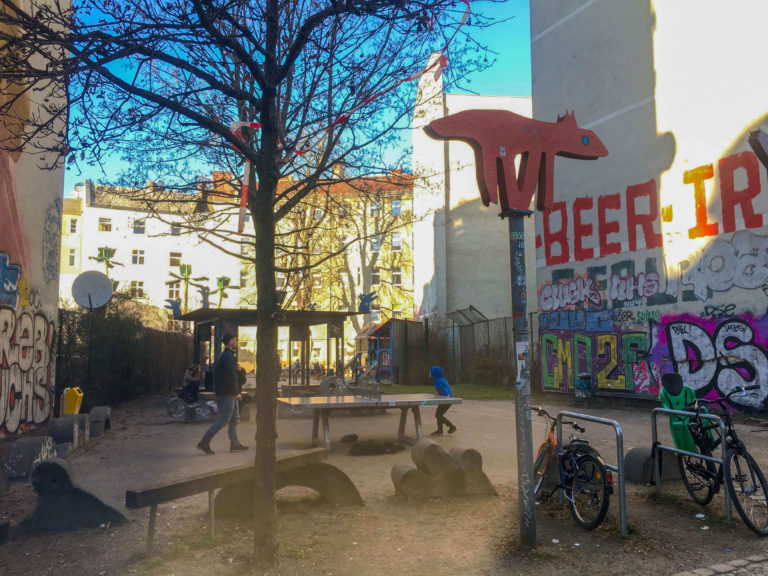 1. Have a playdate at the peaceful Schinkestraße Spielplatz
Sometimes the best places are hidden in plain sight, and Schinkestrasse's playground is no exception. Located in the heart of Neukölln, very close to the canal, this colorful park offers a lot of fun for the little ones in a really peaceful area.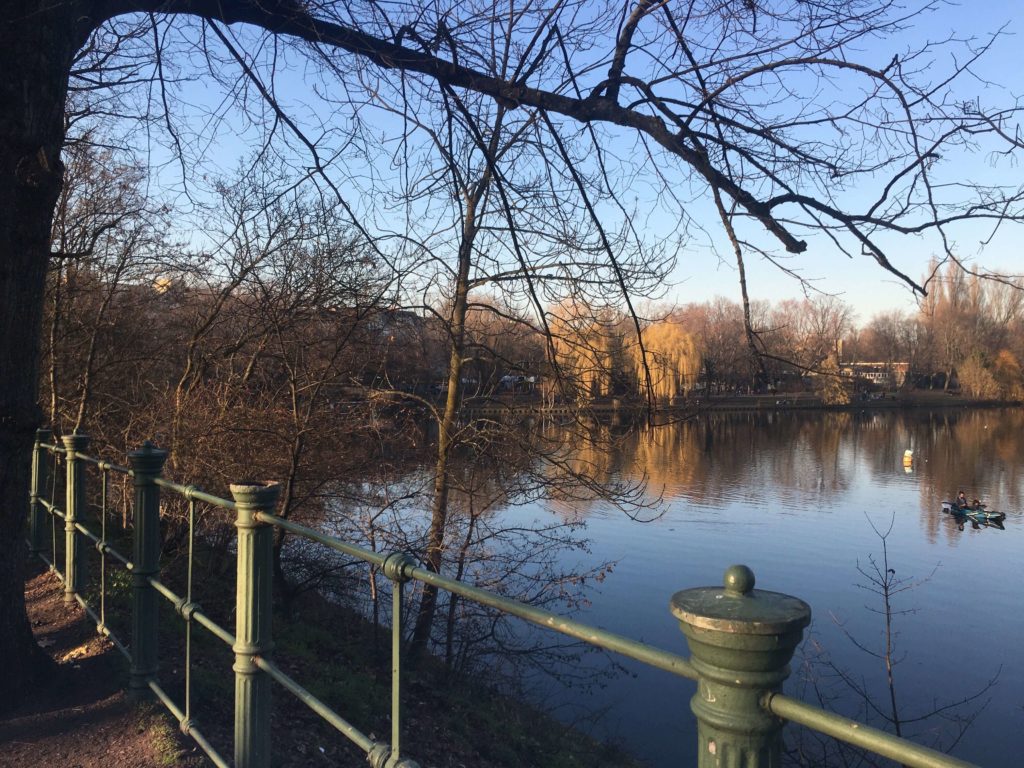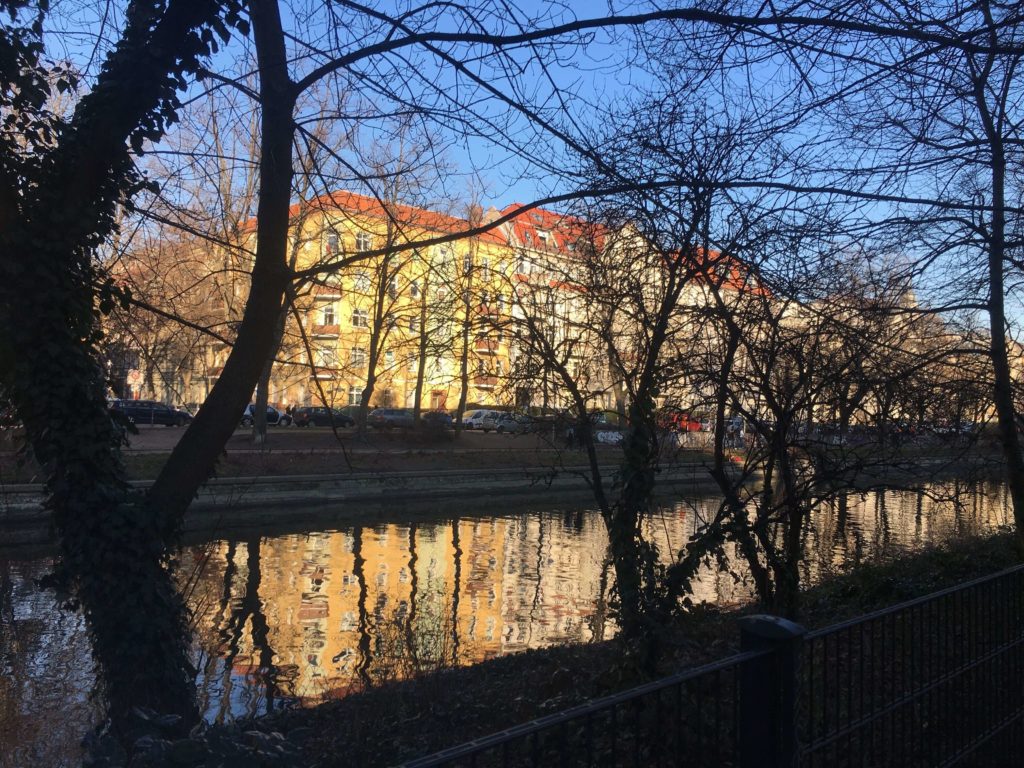 2. Landwehrkanal / Maybachufer
Next in our list – Landwehrkanal. One of the best things to do to get some fresh air and go for a nice walk in the neighbourhood is just to follow along the canal. Sometimes you can spot the beautiful swans swimming down the Landwehrkanal as you walk along the road. 
Follow Maybachufer all the way down and you will find the Weichselspieli playground (also on this list), in case your little ones have some extra energy after the walk.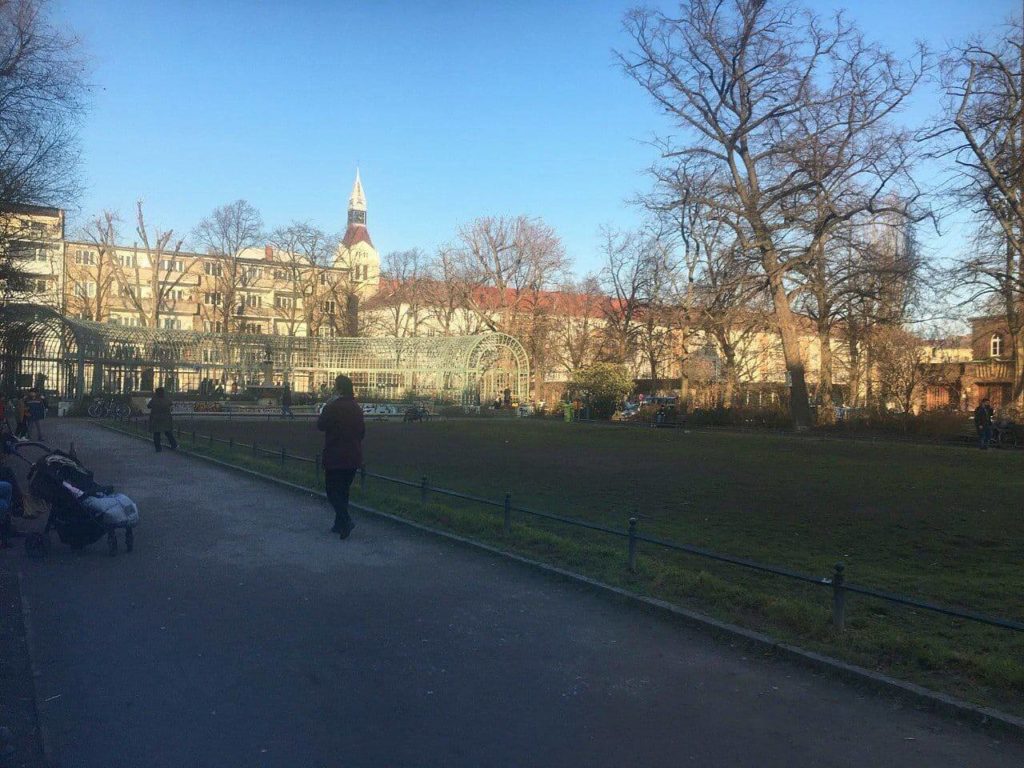 Check out Reuterplatz if you're looking for a peaceful place to stroll or walk with your baby. It offers a fun small playground and a nice green space to get some fresh air and sunshine on a busy day.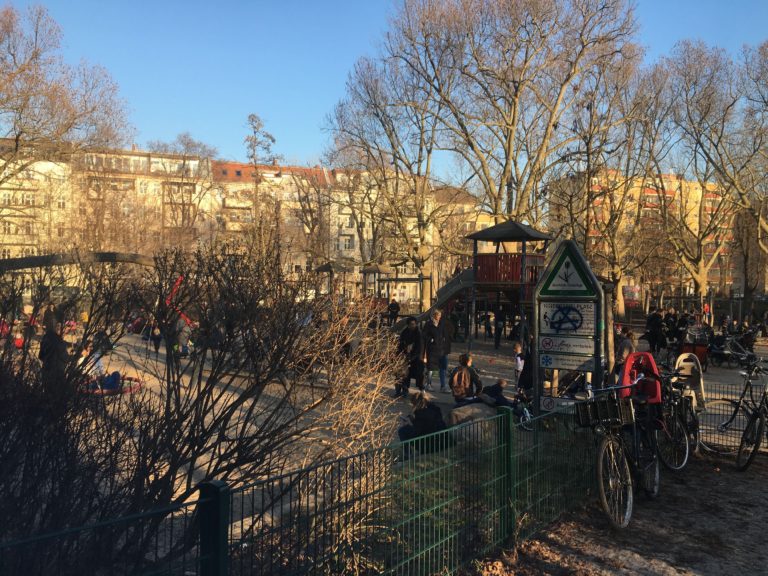 If there is something that stands out in this city, it is the amazing playgrounds that make you want to be a kid again. Weichselspieli is the perfect family place in Neukölln to end a nice walk along the canal. Also to let your kids run wild and play in this super fun looking playground.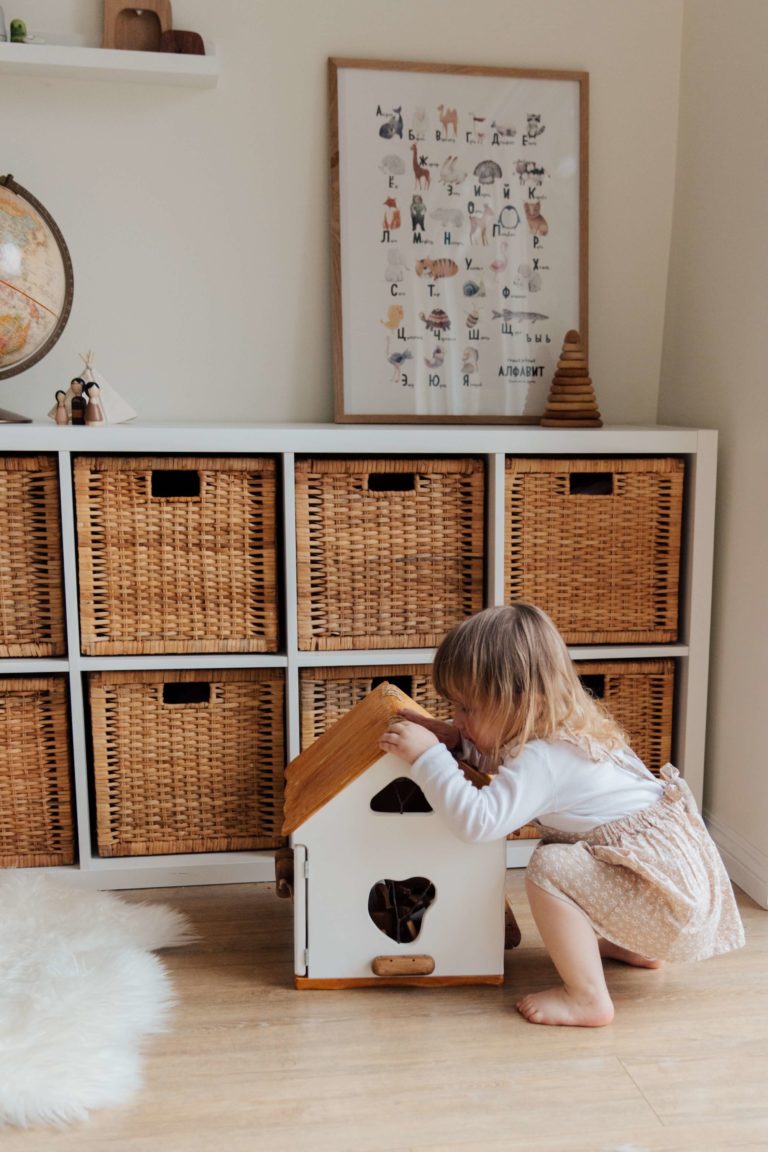 At the beautiful Maybachufer, Coworking Toddler is the second space of its kind. It is a coworking space with an attached daycare center. You can have your children looked after by certified childcare staff for up to 5 days a week, depending on the extent of your Kitagutschein.
Unlike a conventional daycare, here you can breastfeed while at work and even have lunch with your children. It unites family and career, thus, making the dream of combining the two a reality. 
The first Toddler was launched in Prenzlauer Berg and was founded by Sandra Runge. She is a blogger writing about mom-rights, a lawyer, and an amazing activist for parental rights who is helping bring attention to legal grievances via social networks and as an author.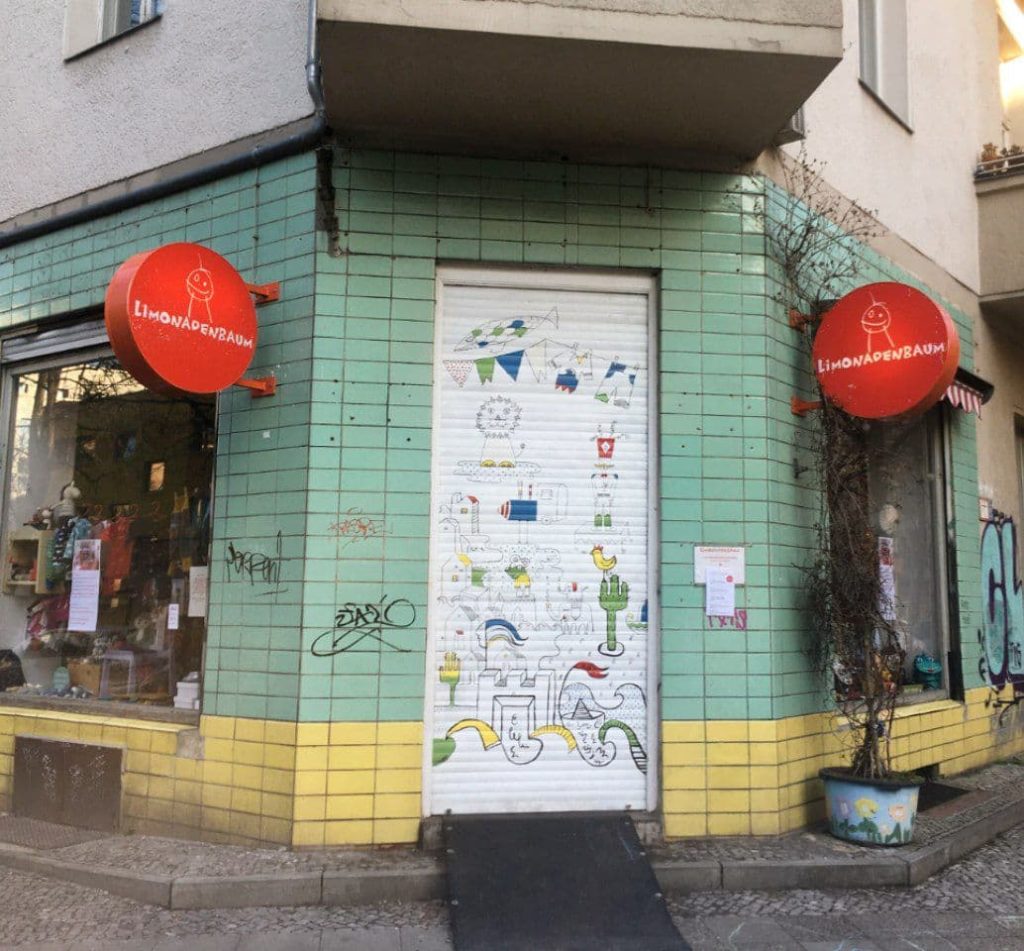 Baby goods and items can be very expensive, and kids grow so fast that you end up disposing things too often. Thankfully, Limonadenbaum has an awesome selection of first and second hand goods. Children's clothing, games, books, toys, outdoor apparel, shoes – the list goes on and on. You can now shop online on their website and pick up your order on their store in Nansenstraße 17 in Neukölln.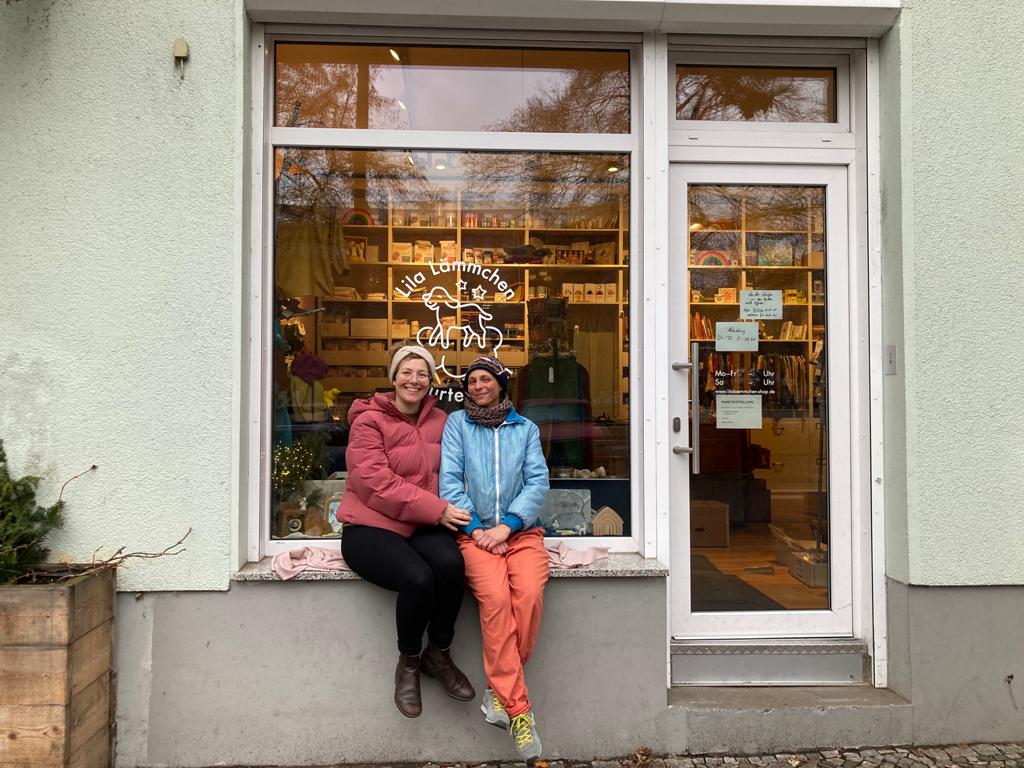 Lila Lämmchen is a family runned online shop for organic clothing and toys at Maybachufer. They offer a wonderful selection of sustainable and eco-friendly baby and children's clothing, as well as beautiful toys and books. 
Their stores are closed during the lockdown, but you can still order through their online shop and pick up your new sustainable goods at their Maybachufer store, or let it be shipped to you directly.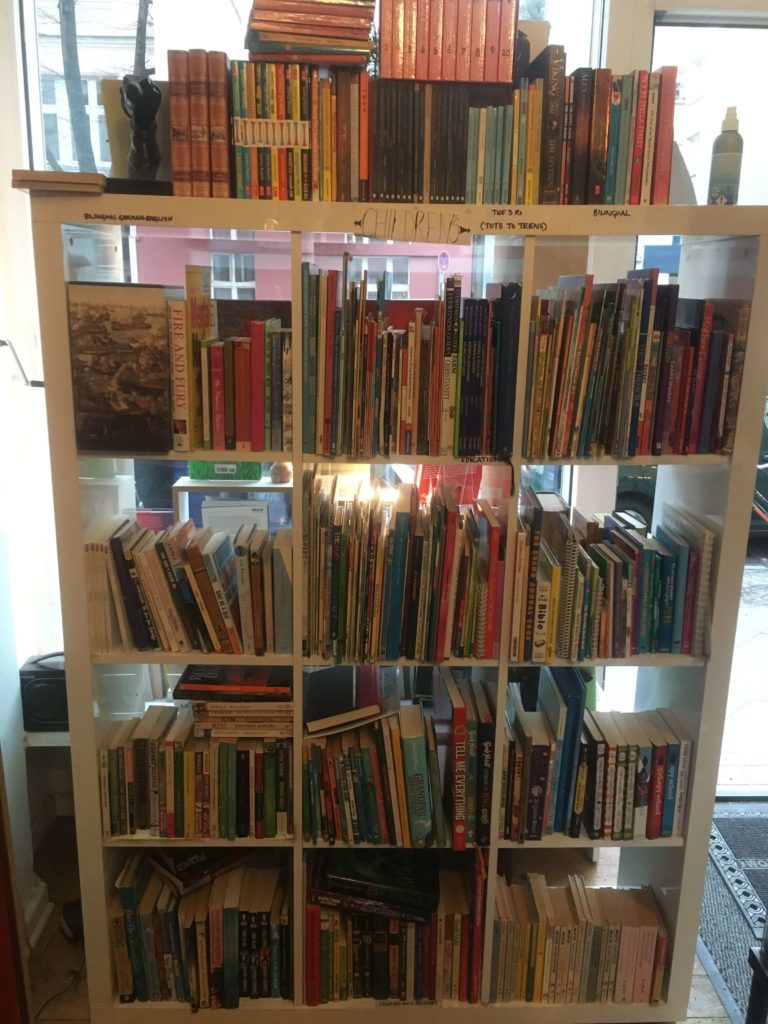 From all the amazing bookshops in Berlin, The Berlin Book Nook stands out for the amazing collection of second hand english children's books. For those learning how to read, and those who already love reading – there's something for your kid in here! You will also love the normal collection for adults. Visit the store in Pflügerstraße 63 in the heart of Neukölln.
8. RUDIMARIE + missismiller
Close to the Skatepark, playground and Landwehrkanal, this café with catering, cake and ice cream production will brighten your day with its atmosphere and delicious homemade cakes. 
For hungry visitors there are homemade hearty stews, soups and quiches, salads as well as toasts and bagels.
You can find it on Weichselstrasse 35 🙂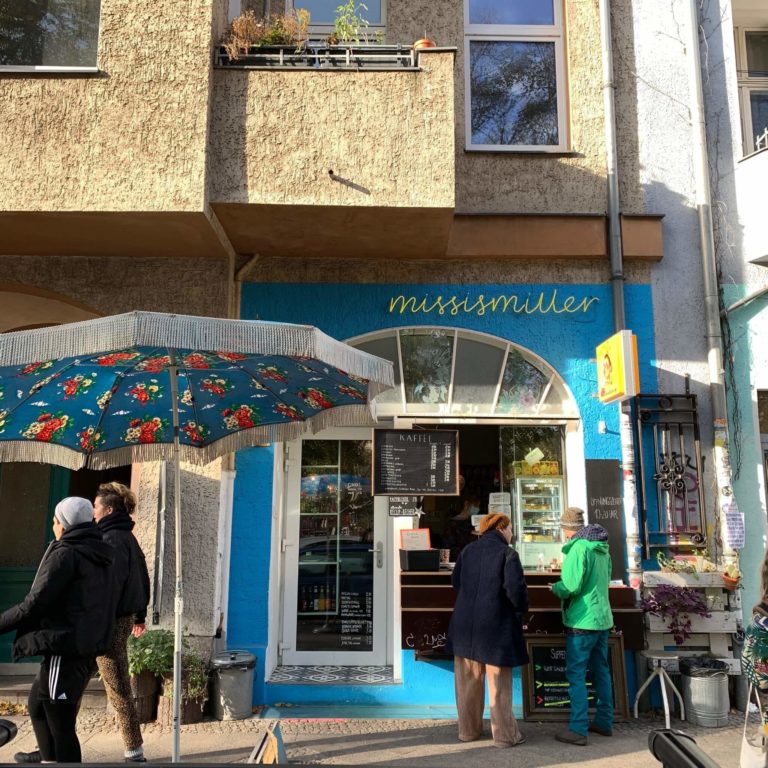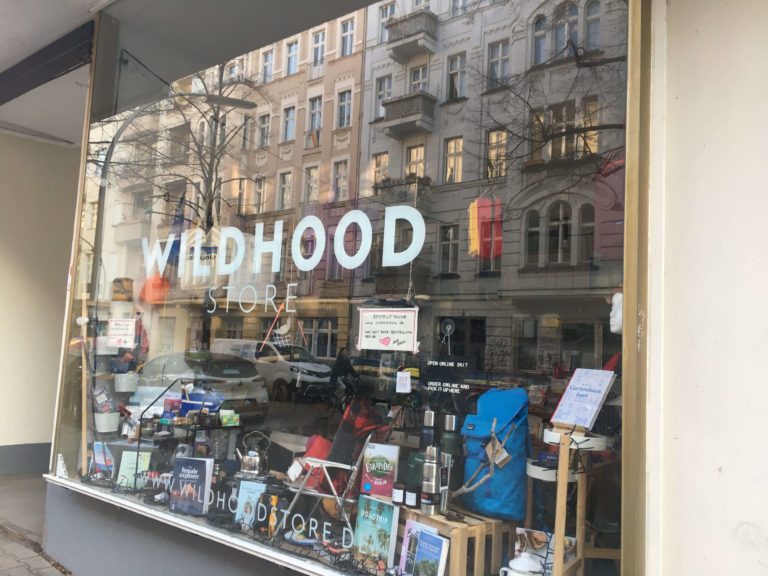 Lastly, we present you the Wildhood Store. If you're a nature lover, this place is for you! They have an awesome selection of quality outdoor and adventure products for all ages. You can also find beautiful postcards, children's books and games. Located in the heart of Neukölln, you can order online anytime and pick it up in the store in Weichselstraße 22.
We wish you a great time visiting these awesome places and showing some love to the amazing local businesses. Mello Team will be back soon with more recommendations. Stay tuned!
The best thing is – you can make a lot of friends while discovering the area. Check out our last article on 5 easy steps to get to know other parents during the pandemic 😉

We have missed something? If you know another great family-friendly place, that is not on the list, please reach out to us via support@mello-app.com and share it with us.