Hello to all the Berlin parents out there! It's that delightful time of the year when our little ones come rushing home with pockets full of chestnuts. Did you know that these shiny, brown gems not only signify the start of cozy sweater season but also provide endless opportunities for play?  As a new Mello ambassador, I've gathered some no-fuss, fun-filled chestnut activities for you. Let's dive right in!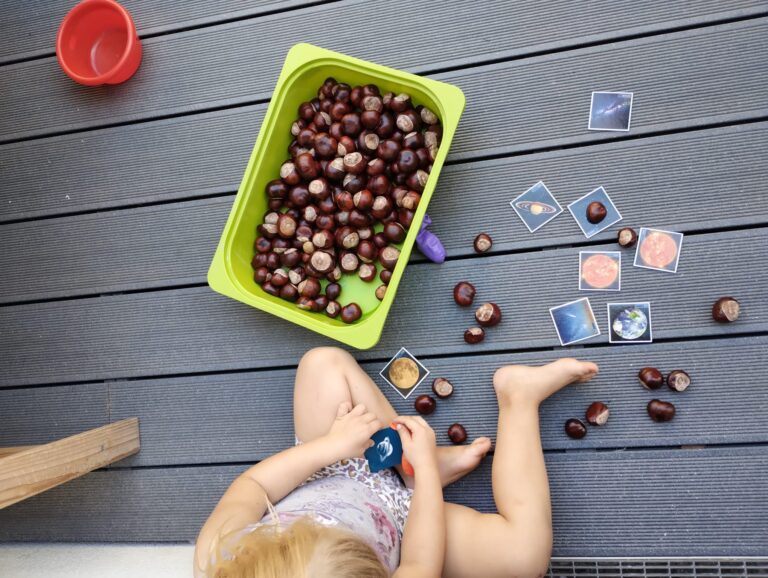 Top Activities Using Chestnuts
Here is a little list of easy chestnut activities – no drill or glue needed!
🌰 Squeeky clean 🚿

🌰 Treasure hunt 🎉

🌰 Fall sensory play ✋

🌰 Color matching🎨

🌰 Numbers and letters🎲

🌰 Beach games⛱️

🌰 Chestnut Art 🖼️

🌰 Autumnal playdough 🤲
Cheestnuts Squeeky clean 🚿
Prepare one bowl with water and one with soapy water and add some little brushes or sponges. Let the kids clean the chestnuts. What a fun sensory experience!
Hide chestnuts in a big tub of sand or even a sand box and let the little ones dig in!
Add some cups and spoons to a tub full of chestnuts! The kids will have so much fun just pouring the chestnuts, putting them from one cup to another… you could also mix in some walnuts or acorns and have the kids sort them.
Paint chestnuts and create a color matching activity: paint each compartment of an egg carton different so you have a matching chestnut for each compartment (one red, one green, one yellow and so on) and let the kids find the match.
You can do the same as above, but with numbers/letters and write them on the chestnut and the carton compartments! It's the perfect way to learn letters and numbers!
Use sand toys with the chestnuts to play ice cream shop or decorate sand castles with the chestnuts. Kids will find so many fun ways to play.
Make art by laying the chestnuts on the floor in a circle, a snake, a house… anything! Let the kids use their imagination.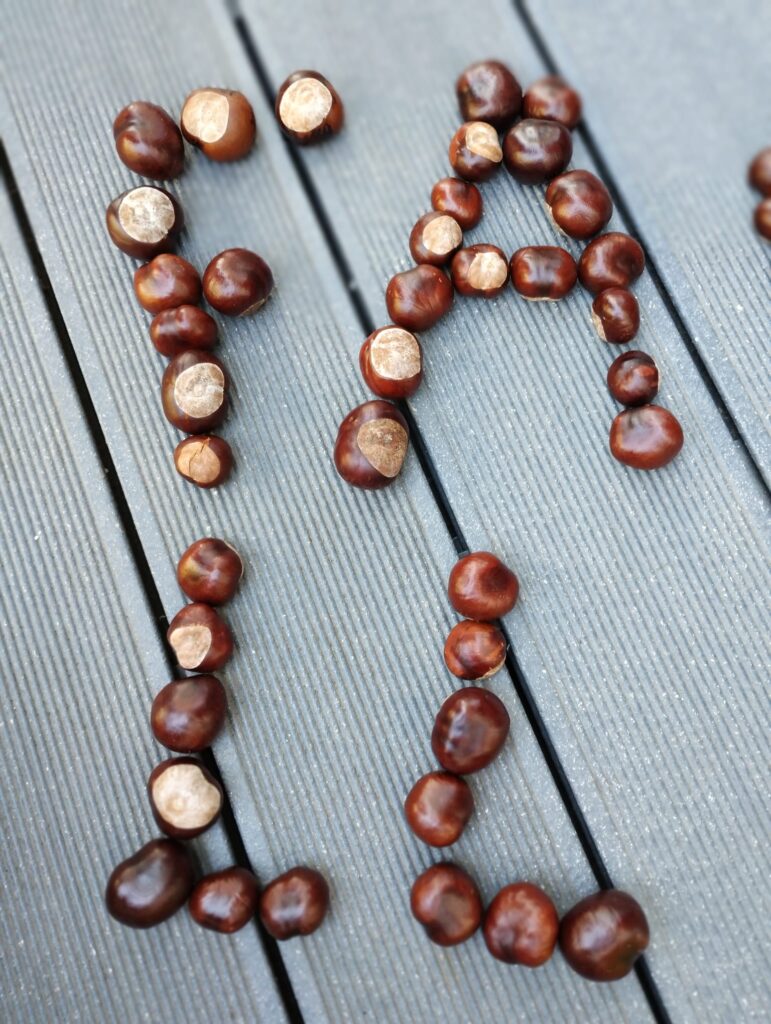 Combine playing with chestnuts and playdough: let the kids explore for themselves. They can hide the chestnuts, make prints, stamp… especially fun with homemade playdough with cinnamon scent!
Enjoy the Chestnuts season in Berlin!