Are you tired of the same old playgrounds and parks in Berlin? Looking for a unique and unforgettable experience for your family? Pack your swimming gear and head over to Spreewelten, a one-of-a-kind aquatic paradise that lets you swim alongside adorable penguins. Yes, you read that right – penguins just outside of Berlin!
Spreewelten, located in Lübbenau, Germany, about an hour outside of Berlin, is an innovative swimming pool that offers endless fun for families. It's not just a swimming pool – it's an aquatic adventure that combines water slides, outdoor pools, and a mesmerizing penguin exhibit to create an unforgettable experience for kids and parents alike.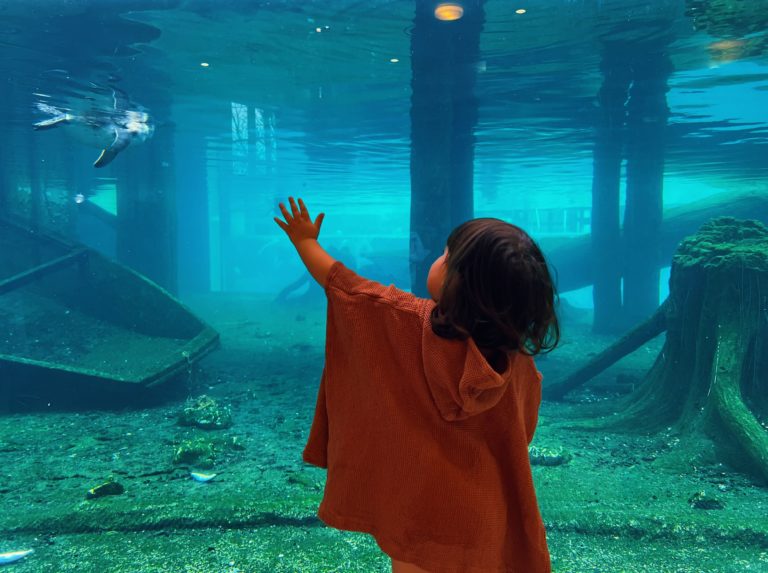 Imagine watching penguins gracefully glide underwater through a crystal-clear window. At Spreewelten, this dream becomes a reality! The park is home to a colony of South African penguins, and visitors can observe them up close as they dive, swim, and play through a gigantic window. There are also regular feeding times when visitors can watch the penguins being fed and swimming around or even participate in the feeding (for a fee, only for 6+ years old). It is also possible to book a guided tour where you can meet the penguins up close.
The penguin experience is visible from the outside and is a truly unique. However, keep in mind that the penguins won't always be visible as they also have an area away from visitors. But even if the penguins aren't out, there is plenty to do. The inside area also houses a small penguin themed playground to entertain your kids while you patiently wait for the penguins to appear!
The outdoor pools at Spreewelten Bad offer a fantastic opportunity for families to swim just inches away from these charismatic birds. Your kids will never forget the thrill of diving into the water while penguins dart past them, separated only by a clear barrier.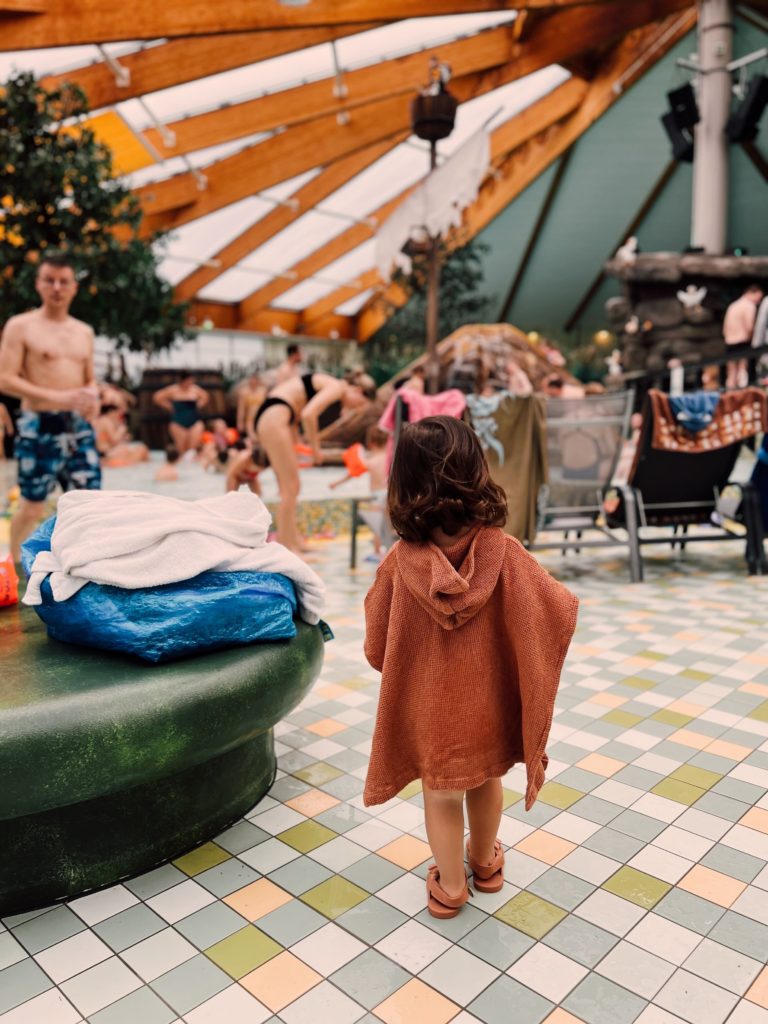 Indoor Attractions Perfect for Any Weather
Spreewelten has a range of indoor attractions that provide a year-round escape from the weather outside. The indoor area includes a large pool with a wave machine, a smaller ones with attractions for younger kids, slides, and even a lazy river.
The pool is suitable for all ages, and younger children can play in the shallow areas while older children and adults can enjoy the deeper waters and the wave feature. While some water toys may be floating in the pool for children to use, it's best to bring your toys and floats to ensure you have what you need for a fun day in the water. On your visit, you should also try the 360 pool, with warm salty water and whirlpool.
In addition to the pools and water play areas available inside, there is also an indoor area that includes many saunas. This area is only for adults and features a range of saunas and steam rooms. This is the perfect place to relax and unwind after a long day of exploring the outdoor attractions.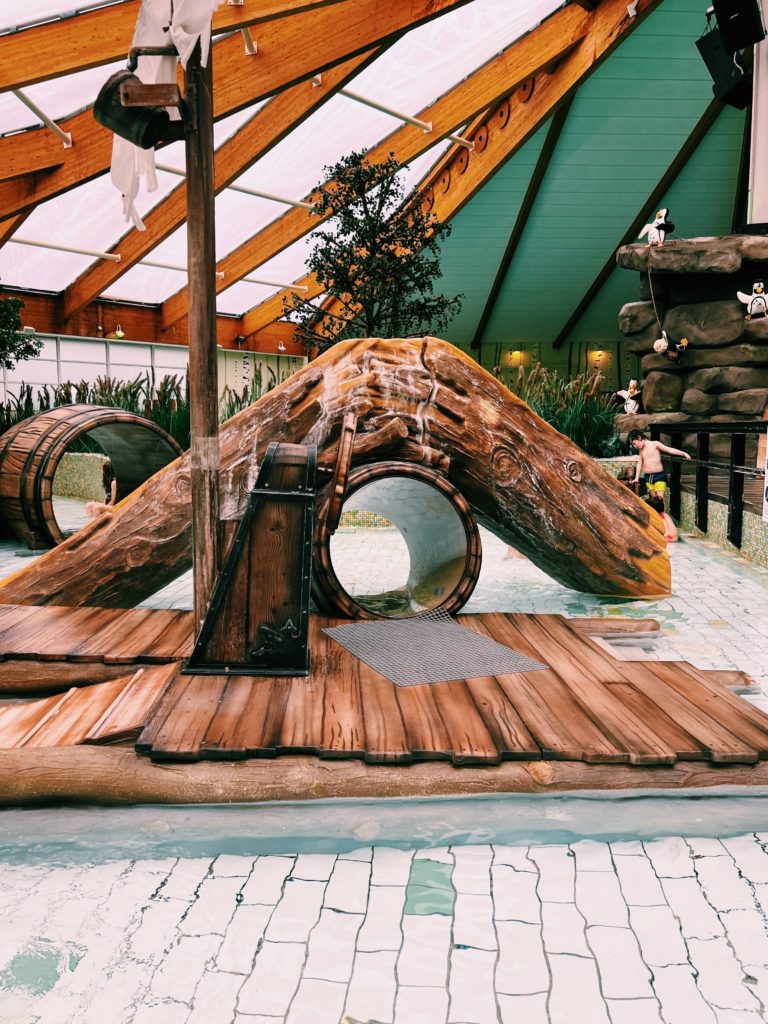 Explore Nature with Outdoor Activities
While there are many indoor activities, the outdoor area at Spreewelten is also amazing. The area includes a large heated outdoor pool with a large wooden deck, beach volleyball court, and water playground. The water playground is always a hit with younger children and perfect on hot summer days
Regardless of the season, the surroundings of Spreewelten are beautiful. Even in the winter, the sauna area extends outside with an adult-only area offering multiple saunas with different themes and places to sit and relax amid nature.
A Complete Family Destination
In addition to the incredible penguin encounter, Spreewelten offers a variety of water attractions to suit every member of the family. From thrilling water slides and lazy rivers to a state-of-the-art sauna area for relaxation, there's something for everyone. Whether your children are fearless adventurers or prefer to take it easy, Spreewelten has you covered.
If you are spending the day at the pool, a range of food and drink options are available, including a restaurant and a snack bar. Visitors can enjoy a range of dishes, from traditional German cuisine to fast food favourites, all available at the restaurant near the indoor pool area. of course, you can also bring your own food.