For a fun-filled day out with your family in Berlin,
Tierpark Berlin
should be on the top of your list. With plenty of animals to see, multiple play areas, and family-friendly restaurants, Tierpark is an adventure that's sure to be a hit with the whole family. So whether you are visiting to see the animals or one of the park's many unique exhibits, a trip will surely have something for everyone to enjoy.
Home to Almost 10,000 Animals
Located on 160 hectares, Tierpark Berlin covers a large area nestled in Berlin and is home to around 10,000 animals, including elephants, tigers, bears, giraffes, and many more. In fact, the Tierpark Berlin is one of the largest zoos in Europe, with a wide range of animal species from all over the world. Some highlights include The Friedrichsfelde manor house, or the "Schloss," located on one of the entrances. The house was built in the 1600s and is surrounded by gardens where you can see Pelicans or Peacocks among the many plants and walkways. Habitats such as the Monkey House and Rainforest House are also not to be missed to see amazing animals and learn more about conservation efforts. In the Monkey House only a glass separates the visitors from the animals, children love to look at them and usually monkeys get close and even play with them. If you are lucky, in summer, you may see little baby monkeys running around.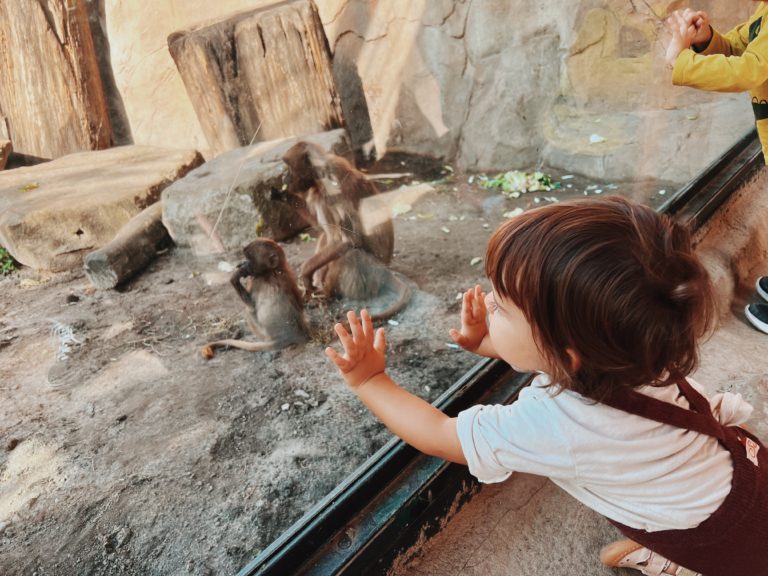 Additional experiences include the Lemur Woods or the newly opened Himalayan habitat and ever-changing special exhibits such as the Dino World. You can also visit the Tierpark petting zoo, where children can feed and pet goats, sheep, and other farm animals. This is a great opportunity for kids to learn about these animals and how to interact with them in a safe and fun way during the trip and it is also the favourite activity for toddlers.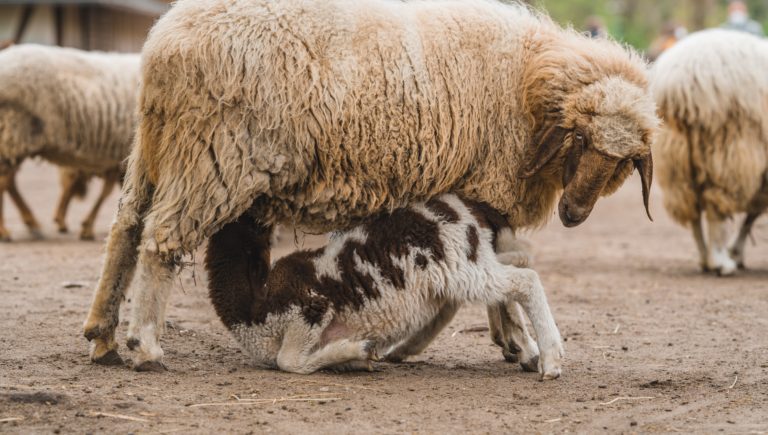 Tierpark Play Areas, Food and Drink
In addition to visiting the animals, there are several play areas for kids at Tierpark Berlin, including a large playground and a water play area. The Enchanted Forest experience has play areas for both older and smaller children to enjoy. The fairytale-themed play area includes a sand pit and a garden of mythical creatures for younger children that is within easy view of the terrace of the Patagona Restaurant. Older children will enjoy entering the woodland play area through a giant book portal. Once through, they will find paths, rocky landscapes, and climbing walls that are sure to encourage fun and adventure. Children of all ages will enjoy the water play area called "A Day by The Sea," which features 4,000 sq meters of water play area and a field of water fountains. This fun area is sure to be a hit with the whole family, especially on warm summer days. Families can also explore the park by riding the little electric train, which makes stops throughout the park. It's a fun ride for children and families and a great way to see the large park. Note that the schedule for the train depends on the time of year, and strollers aren't allowed on board, so remember to bring a lock to leave them at the stations. When it's time for a break, there are plenty of family-friendly restaurants and cafes. The park has several restaurants, snack bars, and ice cream parlors to grab a bite and get back to the adventure. The restaurants at Tierpark offer a range of cuisines and styles, from traditional German dishes to international fare. You can enjoy a quick snack or sit down for a full meal at one of the sit-down restaurants. The restaurants are designed to be child-friendly, with options for even the pickiest eaters. The cafes and ice cream parlors offer a range of sweet treats, from ice cream to cakes and pastries, and you can grab a coffee or hot chocolate at one of the many cafes.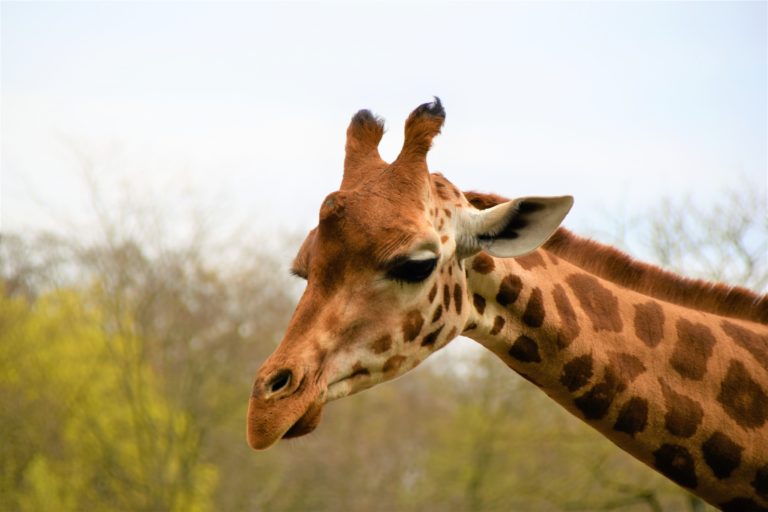 Planning Your Visit and How to Get There
The best times to visit Tierpark Berlin are during the spring and summer when the weather is mild, and the animals are most active. During these months, you can enjoy the park's lush greenery, beautiful flowers, and blooming trees. It's also when many animals have their young ones, making it an extra memorable experience. Visiting in the winter months can be a bit chilly, but it still makes for a pleasant visit. You may even see some of the animals in their winter habitats. The Tierpark Berlin is open year-round, and the opening hours vary depending on the season. During the summer months (April to October), the park is open from 9:00 am to 6:30 pm. During the winter months (November to March), the park is open from 9:00 am to 4:00 pm. However, opening hours may sometimes change, so checking for the most up-to-date information is always a good idea. It can get crowded on weekends, and during school holidays, so it's best to visit during the week if possible. If you're planning to visit during busy periods, make sure to arrive early. Located in the Friedrichsfelde district of Berlin, the Tierpark is easy to reach by public transport. You can take the S-Bahn to the Tierpark station or catch a bus or tram to the nearby stop. If you're driving, there's plenty of parking available, but be aware that it can get busy on weekends and during school holidays. The Tierpark Berlin is a great activity for families with kids. With its wide variety of animals, play areas, and child-friendly restaurants, there's something for everyone and an adventure you want to experience!
– By Molly from the Mello Team
Further articles from Mello: – Discover the Fun of hundebadstelle am Grunewaldsee: A Great Place to Adventure with Kids – A Livraria + Mondolibro: A Bookstore and Theatre Celebrating Children's Literature in Berlin – Waldspielplatz Plänterwald, a Berlin playground immersed in nature – Find The Right Connections With These Features In The Mello App – Build your village — 5 tips on how to start