8 weeks, 8 ambassadors, and a memorable community-first experience: Our journey with the second edition of the Mello ambassador program.

At Mello, we are about to wrap up the second edition of our ambassador program. As we are approaching the last days, we decided to run a short retrospective on the most valuable wins and learnings we got from this experience.
We launched the very first Mello Ambassador Program in September 2020.
We were excited to see a lot of resonance and a big success from the first edition, counting 15 ambassadors and a big boost for the Mello app. We launched the newsfeed feature and introduced it to our users with the help of the ambassadors. Their posts have encouraged other parents to write, and since then, more than 1.500 posts have been created. 
However, we also realized that the program activities weren't fully helping ambassadors achieve what is at the core of Mello's mission: building meaningful relationships with other parents and finding their village.
This is why, by the end of 2020, we started to plan the second edition with a strong community-driven focus and a full intention to create a program that could provide a real experience of community-building, both for future ambassadors and for all the Mello parents.
Building A Community-First Program
Parenthood shouldn't be a lonely experience. Yet, cultivating meaningful relationships can be quite time and energy consuming.
By combining a technical solution (the Mello app) with a community-oriented activities (the ambassador program), we aimed to create a low-effort but effective experience that could concretely help ambassadors:
1) build their community supported by the Mello app,
2) spread the Mellove to get more parents excited about the community. 
We designed a program with a strong focus on the community experience, so we chose to center the activities around a progressive community-building process. 

The activities were based on six core steps to help ambassadors get real about the what and how of their experience with building their village with Mello.
We wanted to give our ambassadors the possibility to participate at their own pace and times. 

We created a weekly email with a list of suggestions for their one core action and a mini-training to get more guidance on how to achieve their community-building mission for the week. 

Every week they were free to pick their preferred activity, action or bonus task depending on their personal availability and choice.
A Win-Win Ambassadorship Experience
We strongly value the contribution that ambassadors provide to the Mello team.
This is why we specifically created a program that could offer real value to us as much as it could offer to them.

Every week, we created a mini-training on community-related topics to provide ambassadors with practical tips and know-how on how to best use the Mello app and other community-building techniques for their own "build your village" purpose.  

To strengthen the community spirit within the ambassadors, we also hosted weekly ambassador calls and got together on a regular basis throughout the six weeks. During the calls, we had group check-ins where we exchanged progress and valuable feedback. 

On the other hand, we asked ambassadors to challenge their skills and support us by getting creative with some content creation tasks (Challenges). 

They really did an amazing job by creating content that connected other parents: they shared their experiences and expertise through blog posts, mini-guides and personal interviews that could benefit the rest of the Mello community.
We had more than 25 people applying for the program.

We interviewed more than 20 candidate ambassadors.
We shortlisted 8 ambassadors from international and diverse backgrounds and with diverse parenthood experiences.
During the program weeks, we registered some good results: we saw an increase of 52% in engagement rate in the Mello app. 
We revamped the blog with a series of amazing content written by our ambassadors: two interviews, three blog posts, and two mini-guides.
Read them here.

We launched the

Mello Experiences

, a series of ambassador-led events hosted by and for the community.

We had our first Mom Circle with 12 moms joining.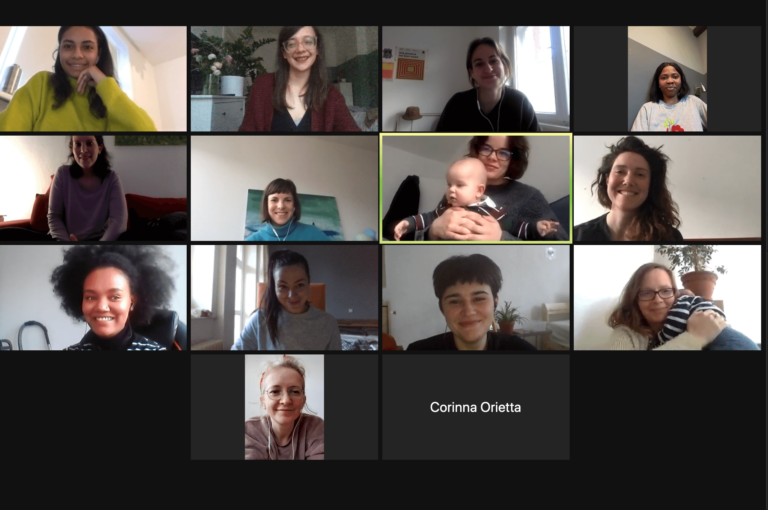 We had our first Mello Community Talk with 10 people.

We really helped our ambassadors build their community

:
"[the program] made me engage more with other parents on the Mello App. I also discovered and utilized many other functions that the App provides. The program created an opportunity for me to go out and meet with other parents."
"The program gave me that extra encouragement I needed to actually get out there and meet parents. I was shy or skeptical in my first try and the program helped me a lot."
Our ambassadors participated in many user interviews and provided us with ongoing feedback on the app and the community experience.

They shared their ideas for initiatives and improvements and supported our work in creating an honest, but loyal environment for us to be able to integrate a more and more community-informed approach into the app development.
To facilitate the program, we launched new features: the Topic Tags, introduced new languages, new filters, etc.
We are about to roll out more features involving group chats, hangouts for spontaneous meetups and additional filter options to make it easier to find other families with specific languages or interests.
The second edition of the ambassador program taught us some lessons!
While we tried to keep the program on a low-effort level, the program structure was for some of the ambassadors too demanding.
We are already planning the ambassador program v3 and excited to share more about it soon!
We have chosen to work with Mighty Networks as our ambassador dashboard, however, the experience wasn't as positive as we expected.

We will dive deeper into some better solutions for hosting the ambassador community.
We helped parents to build meaningful connections, but we see even more potential in how we can achieve this mission.
We look forward to the post-corona time and to more offline meetings and more formats for our community to come together.
We did pretty well in terms of diversity, but this program primarily attracted moms.
We want to make sure dads are part of the community experience as much as moms are!
Mello is planning to open the ambassador program to an ongoing VEP (Very Engaged Parents) community experience.

We want to expand our ambassador community by having a call for ambassadors on a rolling basis and give the chance to our most engaged parents to be part of the ambassador experience.
We are going to share some updates on the Mello VEP Experience very soon.
In the meantime, if you are interested, drop us an email at ambassadors@mello-app.com
By Margherita from Mello Team