When planning your next outdoor activity in Berlin, consider Kinderbauernhof Pinke-Panke. Pinke-Panke is a charming farm and urban oasis, created in 1991, offering visitors the opportunity to experience farm life in the heart of the city. It could be the perfect place if you are looking for an exciting and educational day out with your family. There are many reasons to visit the farm, and it can truly be enjoyed by visitors of all ages, especially families with children.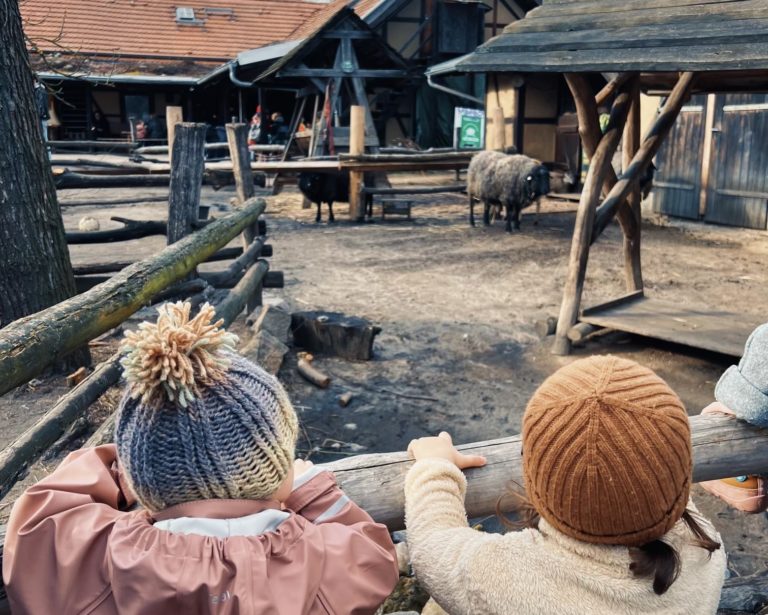 Family Activities and Attractions at The Farm
The Kinderbauernhof Pinke-Panke is a bustling farm with many exciting activities that families and children of all ages will surely enjoy. Visitors can interact with a variety of farm animals who call the farm home Cows, pigs, sheep, goats, rabbits, and chickens all live on the farm, that can count more than 70 animals. Kids can watch and learn about the animals' behavior and care and even help with feeding and grooming. Those interested in farm work can also help with daily farm tasks. Children's favourite animals activities are feeding the pigs and the donkeys Momo and Bruja, the stars of the farm!
In addition to the animals, the farm has several playgrounds and outdoor areas, including a dedicated space for school-age children. Children can be active and have lots of fun. The sandpit and water play area provide endless entertainment, and there are plenty of paths and trails to explore. The farm has lots to offer, there are always toys around and many bikes, bobby-cars or tricycles to explore.
While any time is great to visit, The Kinderbauernhof Pinke-Panke offers a variety of workshops and events throughout the year, so we recommend checking their website. These workshops include baking, woodworking, crafting, and gardening, mostly using materials and products from animals or the garden. There are also seasonal events, such as Easter egg hunts, pumpkin carving, and Christmas markets throughout the year. The workshops and events are a chance for children to learn new skills, make new friends, and create great memories. Most of the time, you only have to pay for the material you will use, making Pinke-Panke an awesome and fun activity on a budget.
There is plenty to offer for families who want to spend a whole day on the farm. The farm has picnic areas where visitors can enjoy a meal amidst the beautiful greenery and surroundings, and there is also a small cafe on-site, serving hot and cold drinks, snacks, and light meals. You can also find a small hut with second-hand clothes for children at the entrance. Feel free to leave something and pick something up in exchange.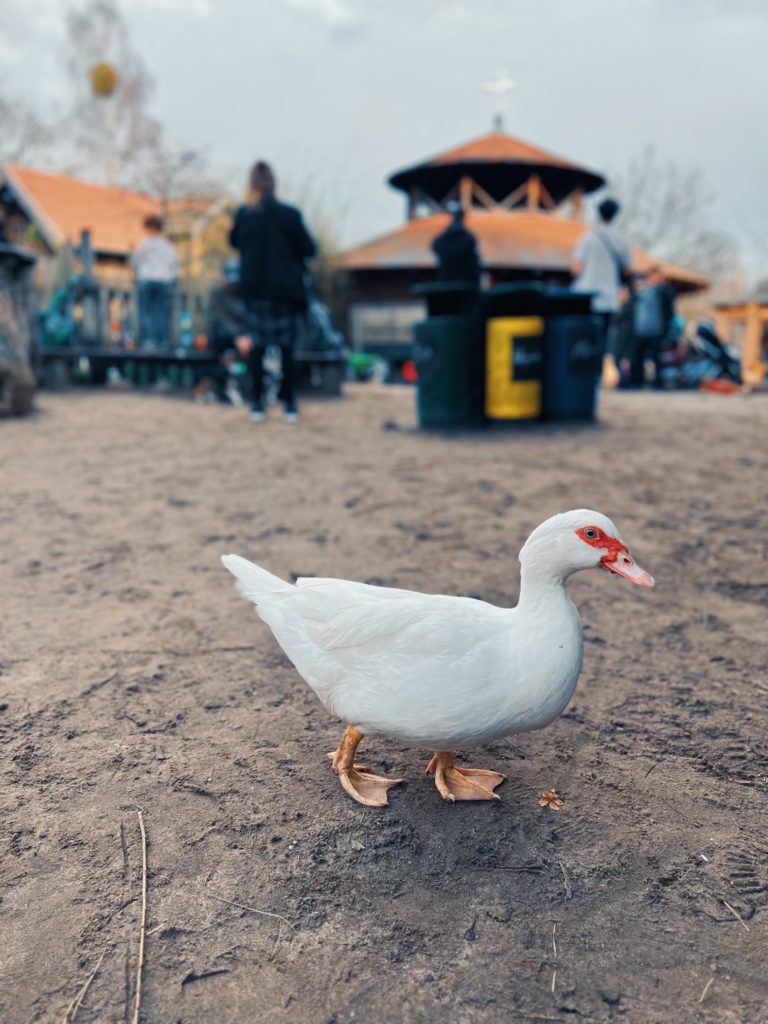 Best Times to Visit Kinderbauernhof Pinke-Panke
The Kinderbauernhof Pinke-Panke is open all year round, so the best time to visit depends on your preference. With different activities and events happening throughout the year, each season has something special to offer visitors, making each visit unique. 
Spring and Summer are ideal times to enjoy the outdoor areas and animals and to participate in gardening workshops. The farm is also busy with newborn animals during this time. Autumn is full of color from the changing leaves, and harvests are taking place. There are also seasonal events, such as pumpkin carving.
Although some outdoor areas may be closed during the winter, the farm is still a cozy and welcoming place to visit. The farm uses its indoor facilities to offer additional workshops and events, such as candle-making and wool spinning. The winter is also a great time to visit to experience the campfire at the fire hut.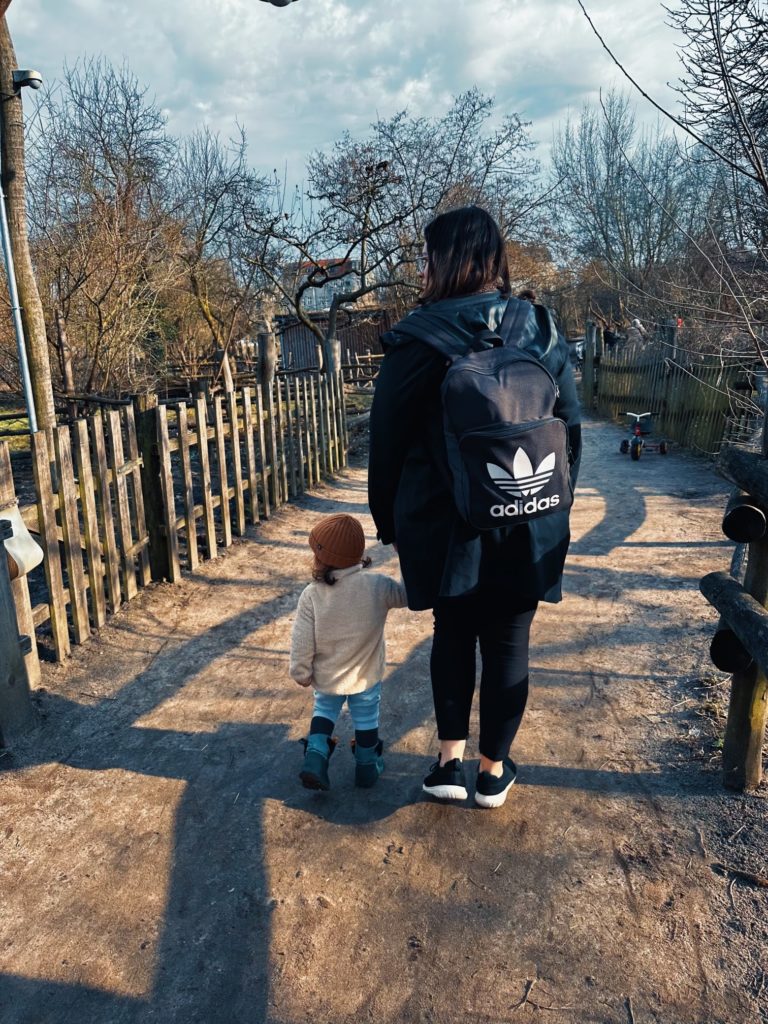 Planning Your Visit, What to Bring, and How to Get There
When visiting the Kinderbauernhof Pinke-Panke, plan to bring a few essentials to ensure a great visit. Be sure to prepare with clothing and footwear that can handle the potential messes of the farm. In addition, bring sunscreen, hats, and sunglasses to protect yourself and your family from the sun, especially for summer visits. While there is a cafe on-site, you can also bring your own water, snacks, or lunch to enjoy a family picnic at the farm.
Kinderbauernhof Pinke-Panke is located in the Prenzlauer Berg district of Berlin, at the border with the Weißensee district. The address is Wolfdietrich-Schnurre-Straße 19, 12587 Berlin, and it can be reached easily by public transport. The closest tram station is "Am Tierpark" (Tram 27), from where it's a short walk of about 10 minutes. Alternatively, you can take the bus 296 and get off at the "Rötelstraße" stop, which is even closer. 
Kinderbauernhof Pinke-Panke is an excellent destination for families and children who want to experience farm life in the city. With its animal, playgrounds, workshops, and events, there is something for everyone. So whether you want to meet a cow, bake bread, or simply relax in the greenery, the day will surely be fun and memorable for the entire family. 
– By Molly from the Mello Team
Further articles from Mello:
– Discover the Fun of hundebadstelle am Grunewaldsee: A Great Place to Adventure with Kids
– A Livraria + Mondolibro: A Bookstore and Theatre Celebrating Children's Literature in Berlin
– Waldspielplatz Plänterwald, a Berlin playground immersed in nature
– Find The Right Connections With These Features In The Mello App
– Build your village — 5 tips on how to start