It is finally spring in Berlin! And although the weather forecast is not great, we still want to do whatever we can to enjoy this weekend with the family.
This weekend we have handpicked a delightful assortment of events and attractions that are sure to enchant both the young and the young at heart. From whimsical festivals and interactive museums to captivating concerts designed specifically for toddlers, our curated list guarantees an unforgettable family weekend in Berlin. So grab your adventure hat and join us as we explore the best kid-friendly experiences this cosmopolitan metropolis has to offer.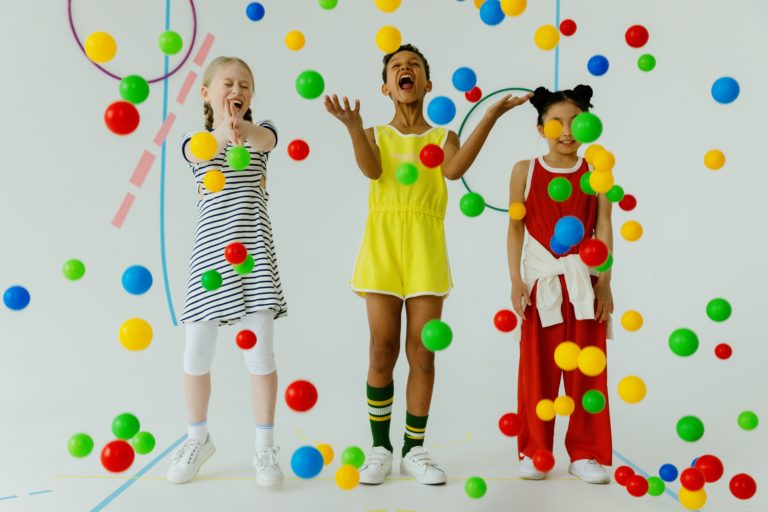 Hafenfest @Tempelhofer Hafen
Sat 6/05, 11.00-22.00
Sun 07/05, 12.00-18.00
On Saturday and Sunday, join the Hafenfest celebrations! The shops at the shopping centre will be open, and there will be music and entertainment. There will be many families specific activities like face painting. If you are hungry, don't miss the street food stands! We can also recommend staying for the fireworks on Saturday evening. 
Entry: free
Where: Tempelhofer Hafen, Tempelhofer Damm 227, 12099 Berlin
More info: https://www.tempelhofer-hafen.com/events/hafenfest-e33781/
Free Museum Sundays @Anoha, Natural History Museum and many others
Did you know that in Berlin, at least once a month there is a Sunday where more than 60 museum are accessible for free? May the 7th is one of these Sundays, so make sure to check the complete list and visit one of available museums!
Entry: free
Concert for toddlers and kids by Kleine Lotte @ House of Music
Sat 06/05, Sun 07/05, multiple hours 0-6 YO, DE
Kleine Lotte wants to ensure that babies and children have the opportunity to experience live music concerts from a young age. They have organised multiple sessions during the weekend, focusing on multiple age ranges.
Entry: 15€ for one children and one adult
Where: House of Music, Revaler Str. 99, 10245 Berlin
Website: https://www.tickettailor.com/events/kleinelotte?
Babini baby fair @Messe Berlin
Sat 6/05, Sun 07/05, 10.00-17.00
Babini is the Germany's leading and largest fair for pregnancy, baby supplies and equipment. You can explore products but also attend workshops and there are plenty of play areas for toddlers and kids. 
Entry: 4€ per person
Where: Messe Berlin, Halle 9, Eingang Halle 9
Messedamm 22, 14055 Berlin
Website: https://babini.family/berlin/
Frülingfest @ Regenbogenhaus
Celebrate spring with all kind of fun and creative activities, there will be delicious food (some hot from the grill).
Entry: free
Where: Jugendfreizeiteinrichtung Regenbogenhaus, Kadiner Str. 9, 10243 Berlin
More info: https://www.instagram.com/kjfe.regenbogenhaus/
Rudower Frühlingsmeile @Alt-Rudow 
Sat 06/05 12.00-22.00
Sun 07/05, 11.00-20.00
A bouncy castle, a bungee trampoline, a children's carousel and a giant slip-and-slide and many other activities for children await for you at the Rudow Spring Mile.
Entry: Free
Where: Alt-Rudow 26, 12357 Berlin
More info: https://www.juettner-entertainment.de/rudower-fr%C3%BChlingsmeile/